Winter Preparation Guide For Home Owners
Winter weather with possible snowstorms and ice needs proactive and meticulous preparation by people living in colder regions. Here are some go-to tips so that you can smoothly live through the winter season and your abode is all winter-ready:
1. Use Ice Melt:
To prevent slippery driveways, walkways, etc., you should treat them beforehand with ice melt. You can choose Safe Paw Ice melt, it is safe for concrete and pets.
Such natural ice melt can be used on walkways, driveways, and paths from its easy and convenient 8lb shaker bottle, making it perfect for children and pets. Because it is non-toxic, no gloves, goggles, or masks are required. It will not affect garden plants, bushes, decks, outdoor furniture, or patios. 
Get ready for winter with the ONLY Pet Safe Ice Melt you can trust
2. Get The Damages On The Roof Fixed:
The damaged or missing shingle on the roof needs to be repaired and maintained as in the winter season; snowstorms may cause leakages. Breaks in the seals surrounding the vent and chimneys also need to be checked for any repairs.
Roof Safe Ice Melt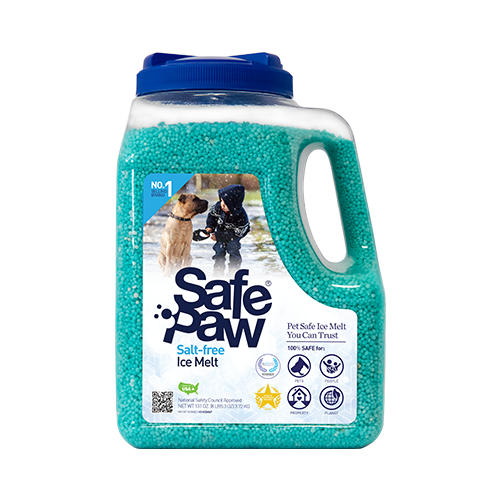 Safe Paw
The Original and the #1 Pet and Child Safe Ice Melt for over 20 years. Guaranteed environmentally safe – will not harm waterways and sensitive wetlands.
3. The Water System Needs To Be Checked:
Home-improvement experts advise that home dwellers of the colder region need to extend the downspouts further such that water runs a minimum of 3 to 4 feet away from the foundation.
To prevent any pipe burst due to the expansion of ice within the pipes due to improper drainage, house dwellers need to turn off the shut-off valve.
4. Look Over And Check The Fireplace And Chimney:
Though overlooked in the warmer season, chimneys and fireplaces can be a source of cold air leaks and other conditions in winter. Thus, you are required to get these places examined and inspect well before the winter climate sets in.
Here are the areas that need a regular check. We must ensure that there is no obstruction in the chimney, the damper needs a check, and there needs to be a check done as to whether or not the chimney is drawing up the fire together with the smoke or not. 
5. Insulate Windows:
To turn your living space into a cozy place during extreme winters, you need to check for and insulate windows that have any air leaks. The process also helps in reducing your overall energy cost by up to 20 percent on an annual basis. And to achieve that you can add V-Seal weather stripping or rope caulk which is molded for filling any of the gaps, etc. 
Gaia Enterprises Inc. delivers 100% pet-safe and environmentally friendly winter products. Safe Paw, our flagship product, is the #1 selling pet-safe ice melt that does not harm pets, safe if ingested, and safe on all types of concrete.
6. Keep And Maintain Winter Essentials Inventory Well Ahead Of Time:
Before the winter storm hits, you need to have an adequate stock of cold-weather essentials that includes ice melt or salt. 
Closing Thoughts:
To peacefully enjoy the winter season, enough preparation is needed, and the same cannot be deferred beyond a timeline. And the above tricks and tips, if taken care of well ahead of time, will surely help your abode to be winter-ready.
Get ready for winter with the ONLY Pet Safe Ice Melt you can trust
Other Ice Melt Products
Safe Thaw
Imagine an ice melt you can put down and never worry about. It won't harm pets, kids and your property. That's Safe Thaw. Unlike anything else on the market, Safe Thaw can change how winter affects our planet.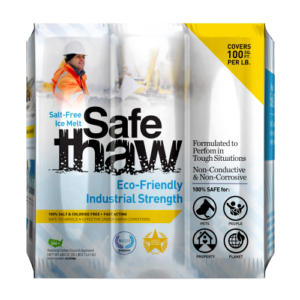 Traction Magic
Stay safe on slippery surfaces with a product that's 100% natural and safe for pets, people, and your property. Use Traction Magic on sidewalks, steps, or as instant traction for your car.