Checklist- How To Winterize Your Home?
Preparing your home for winter isn't easy, especially if you haven't planned before the onset of the season. It's hard to get things done when it's bitterly cold outside. Therefore, you must get your house ready for the season in the fall. For winterization, get your house inspected first. Ascertain the amount of work that is required.
Take care of these things before winter arrives so you can relax and enjoy the snow.
1. Prepare The Heating System
In the winter, the heating system is perhaps the essential component of a home. Within a few minutes, you should hear the furnace turn on, and warm air starts to blow. Return the thermostat to its original setting if the furnace is working adequately. You can diagnose the problem yourself or hire a professional if the furnace isn't working adequately.
2. Choose The Right Ice Melt
Check the ingredients of the ice melt before making a purchase. Most of the ice melt products you'll find in the market use chemicals. These chemical-based ice melt are toxic and corrosive. Not only do these ice melt damage concrete but they are also dangerous to use around kids and pets. Safe Paw is safe for pets, concrete, lawns, and other decking materials. If you read Safe Paw Ice Melter reviews you'll know that it's a natural ice melt that can be used on walkways, driveways, and paths. Its non-toxic ingredients make it perfect for children and pets.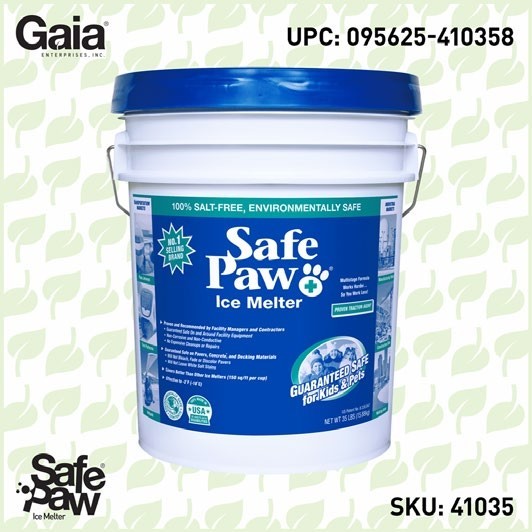 Safe Paw
The Original and the #1 Pet and Child Safe Ice Melt for over 20 years. Guaranteed environmentally safe – will not harm waterways and sensitive wetlands.
3. Winterize Air Conditioning System
Clean the fan blades and condensing coils of debris and dirt with a hose with the spray head set to the highest pressure. Before covering the unit for the season, allow it to completely dry.
Remove window air conditioners and store them for the winter if at all possible. These appliances are difficult to effectively seal against cold draughts if left in windows. Close the vents and get an air conditioning cover similar to a condensing unit cover if it cannot be removed.
Clear obstructions
Check the damper
Check the chimney draft
Have the chimney cleaned
Inspect the firebrick in the fireplace
Check that these vents are open and free of obstructions that could block the vent pipes and prevent the furnace from burning efficiently and venting exhaust gases properly.
Get ready for winter with the ONLY Pet Safe Ice Melt you can trust
4. Landscape And Outdoor Items Should Be Prepared
You'll also want to get your yard ready before winter arrives. You may already know that salt and chemical-based ice melt damages concrete. Therefore you must choose your ice melt carefully.
Follow standard lawn and garden winterization procedures, which include grass, flower beds, and other plantings. A salt-free product will have no negative impact on the environment.
Conclusion
Even if you don't have to deal with ice and snow, the changing seasons are a good reminder to stay on top of your home or apartment to-do list.
Get ready for winter with the ONLY Pet Safe Ice Melt you can trust
Other Ice Melt Products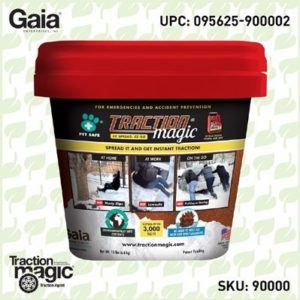 Traction Magic
Stay safe on slippery surfaces with a product that's 100% natural and safe for pets, people, and your property. Use Traction Magic on sidewalks, steps, or as instant traction for your car. Traction Magic provides instant traction on all icy surfaces.
Safe Thaw
Imagine an ice melt you can put down and never worry about. It won't harm animals or children, and it won't damage your property. That's Safe Thaw. Unlike anything else on the market, Safe Thaw can change how winter affects our planet.