Top Winter Dog Accessories To Keep Them Warm
The snow, cold breeze, and a cup of hot chocolate is the best combination anyone could ever think of in December. However, December and the cold weather is not only about hot chocolate and chilly breeze, but it also comes with some concerns like protecting ourselves from the adverse effects of cold. While humans can easily do that, animals are not so lucky, and if you have a pet, it's your responsibility to keep them safe from the harsh winter effects.
Now, if you're thinking about how to do it, we have got your back. In this article, we'll be talking about some of the best winter dog accessories to keep them warm and safe.
Top Winter Dog Accessories To Keep Them Warm
Coats And Padded Vests
It must be freezing outside, and animals like dogs can't be kept inside for very long, and that's why you need something that can protect them from the blizzards brewing outside. This is why you need to buy coats or padded vests for them. There are multiple options available in the pet shops or the internet. All you need to do is take your dog to a nearby shop and buy a coat or a padded vest according to its size. You can also order online and let it come to your doorsteps if you know their size.
Paw Protection Product
Unlike humans, dogs can't wear shoes or sandals, and if you let them walk without any paw protection, they can severely damage their paws. The snow and the snow melting product that you're using can cause dry paws. So it's always a good idea to have a paw protection product and protect your pet's paws during winters.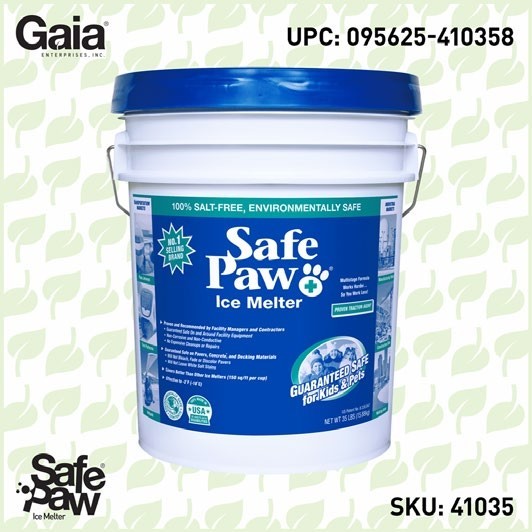 Safe Paw
The Original and the #1 Pet and Child Safe Ice Melt for over 20 years. Guaranteed environmentally safe – will not harm waterways and sensitive wetlands.
Pro tip: If you're using rock salt as an ice melter for new concrete, stop using it right away. The reason is that while rock salt is highly affordable and easily available, it's very harmful to your pets and concrete as it leads to dry paws in pets and starts the freeze and thaw cycle in concrete that, in turn, damages the concrete.
Use a Good Ice Melt
This might not be a direct way to protect your dog, but it is crucial to opt for during winters. While you can use a natural ice melter, it's better to use an ice-melting product that is highly effective and doesn't harm anything or anyone.
SafePaw is one of the most trusted ice melter available in the market. It is highly effective and easy to use. All you need to do is pour it over the snow, and it will do the rest. The best part is it doesn't harm your pets and children in any way.
Get ready for winter with the ONLY Pet Safe Ice Melt you can trust
To Conclude-
Buckle up and play your part in protecting your dogs. They are just like family, but unlike other family members, they might not be able to share their pain. So it's your responsibility to take care of them. Start with either a natural ice melter or a good melter like SafePaw to melt the snow around you, cover up your dog with winter accessories, and then they are ready to tackle the winter season.
Get ready for winter with the ONLY Pet Safe Ice Melt you can trust
Other Ice Melt Products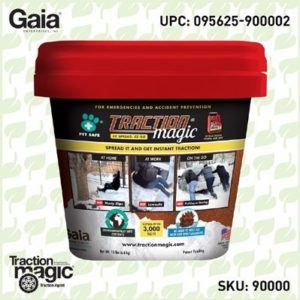 Traction Magic
Stay safe on slippery surfaces with a product that's 100% natural and safe for pets, people, and your property. Use Traction Magic on sidewalks, steps, or as instant traction for your car. Traction Magic provides instant traction on all icy surfaces.
Safe Thaw
Imagine an ice melt you can put down and never worry about. It won't harm animals or children, and it won't damage your property. That's Safe Thaw. Unlike anything else on the market, Safe Thaw can change how winter affects our planet.