Safest Ice Melt To Use Around Your Plant And Machinery
With winter, the first thing that concerns us as business owners is the risk of slip and fall or any other mishap on your premises. There is nothing more dangerous than an untreated driveway or sidewalk. As a business owner, you have to address your customer's and employees' concerns of walking on ice and falling or hurting themselves or your machinery getting damaged because of continuous exposure to salt or chloride. Many businesses use chemical ice melt like industrial blue premium ice melt however, chemical ice melt have their cons. In such times, chloride-free ice melt can be a savior. 
Let's Take A Quick Look At A Few Popular Ice Melt Products Available In The Market: 
Safe Thaw is one of the most popular chloride-free ice melt products on the market. It comprises modified carbonyl diamide crystal, special glycols, proprietary traction agents, non-ionic surfactants accelerants, special inhibitors with bluish tinge pellets. The color variations do not affect the performance of the product. 
The unique crystals leach out a deicing liquid that speeds the melting process and does not harm any material. As a result, it is not only a great addition to your snow removal equipment and accessories; it is also safe for lawns and any decking material.
Get ready for winter with the ONLY Salt Free Ice Melt you can trust
Most of the ice melt products you'll find in the market are either salt or chemical-based.
Some popular examples are ice melt home depot and industrial blue premium ice melt. The latter one melts snow and ice in temperatures down to -10⁰F. However, the biggest con is that due to instant melting of ice it can also damage the concrete of your commercial premises.
Safe Thaw, on the other hand, destabilizes the water molecules and does not allow them to refreeze.
Which Ice Melt You Should Use?
As a responsible business owner, you must be wondering which ice melt you should use then keep reading. Chloride-free ice melt is not only good for your premises and concrete but environment-friendly also. It is safe on concrete and does not harm the skin and eyes. Unlike ice melt home depot, Safe Thaw being is a safe industrial-strength ice melt that is free from salt and chlorides. It's ideal for large construction sites that require constant vehicle and foot movement, commercial establishments such as retail stores, parking lots, sidewalks around the premises, and any machinery.
Get ready for winter with the ONLY Salt Free Ice Melt you can trust
Conclusion 
Despite having industrial blue premium ice melt at your disposal, you must remain mindful of the impact it may have on the environment. Not all ice melt products are safe for the environment as they corrode concrete surfaces, leave a residue and harm plants and waterways. 
Safe Thaw rises to the occasion, helps overcome all these challenges, and lays down a solid foundation to help everyone sort their winter problems. It is ideal for homeowners, construction sites, industrial setups, and commercial spaces. It can be tested even on jetways, train platforms, and bridges.
Other Ice Melt Products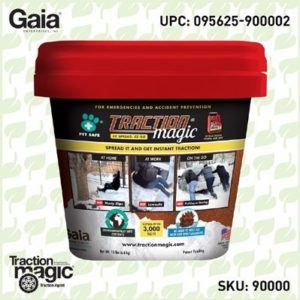 Traction Magic
Stay safe on slippery surfaces with a product that's 100% natural and safe for pets, people, and your property. Use Traction Magic on sidewalks, steps, or as instant traction for your car. Traction Magic provides instant traction on all icy surfaces.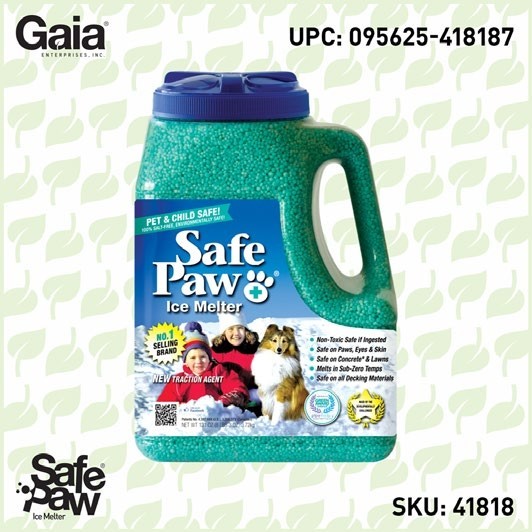 Safe Paw
Imagine an ice melt you can put down and never worry about. It won't harm animals or children, and it won't damage your property. That's Safe Paw. Unlike anything else on the market, Safe Paw can change how winter affects our planet.