Quick Tips To Battle The Winter Storm
How prepared do you feel for the winters as a business owner? It's the responsibility of a business owner to make sure that your customers and employees are safe on your premises. While you might be storing bulk ice melt for your business premises, it's important to understand which ice melt you should use. From stocking up a safe ice melt to prepping your premises and arranging the right equipment and products, we cannot ignore the intensity of the winter months.
Here are a few tips to help you sail through the winter storm easily:
Use A Safe Industrial Bulk Ice Melt
Preparing your commercial property for winter every year is essential. One of the best bulk ice melt for business premises today is Safe Thaw. It comprises modified carbonyl diamide crystals, a 100% natural ingredient that does not damage the environment or concrete. As soon as the crystals touch the icy surface, they leach out a deicing liquid that destabilizes ice and does not allow it to refreeze. Therefore, it is not affected by the freeze/thaw cycle, unlike other ice melt products. 
Get ready for winter with the ONLY Salt Free Ice Melt you can trust
Repair And Fix Roofs 
Before the onset of winter, you may require to give your roof a quick look to check for any repairs. More often than not, we ignore the roofs of our offices, buildings, or even industrial units and later spend a considerable amount repairing them. Check for broken tiles, shingles, or leaking pipes that may lead to more extensive damage in severe winter. After fixing them, you can use industrial ice melt to spread on the roof so that snow does not stick to the surface. 
Use A Protective Coating 
Protective coating on your commercial property can help your concrete surface last long. The protective layer does not allow the ice to stick and makes the water flow away from the surface. You can also apply an eco-friendly bulk ice melt, such as Safe Thaw that has modified carbonyl diamide crystals, to avoid refreezing water and build traction on the surface. 
Clear All Drains
Whether it is storm drains or the gutters on the roof, clear all the drains from debris to make it smooth for melted ice to flow. More often than not, clogged drains on the roof cause ice dams that in turn lead to seepage in the ceiling or roofs. Fix all drains and clear their entrances before the start of winter.
Conclusion
If you are looking for a safe ice melt that caters to all your commercial property management requirements during winter, Safe Thaw is the one for you. So prepare your office, parking lot, retail outlets, or even buildings with the proper ice melt today!
Other Ice Melt Products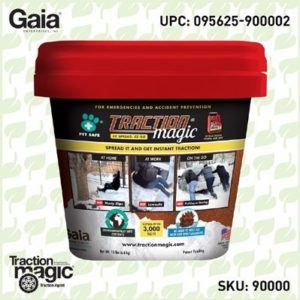 Traction Magic
Stay safe on slippery surfaces with a product that's 100% natural and safe for pets, people, and your property. Use Traction Magic on sidewalks, steps, or as instant traction for your car. Traction Magic provides instant traction on all icy surfaces.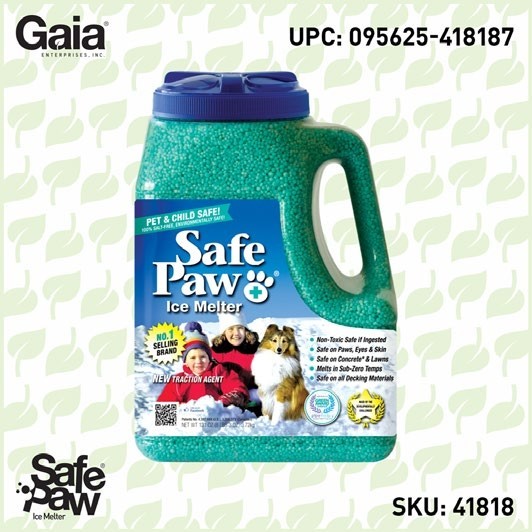 Safe Paw
Imagine an ice melt you can put down and never worry about. It won't harm animals or children, and it won't damage your property. That's Safe Paw. Unlike anything else on the market, Safe Paw can change how winter affects our planet.