Protecting Your Commercial Building Roof This Winter
The cold weather generates slick roadways, hazardous conditions, frozen pipes, and precarious footing, among other things. Fortunately, you can prepare your commercial facility for winter and avoid cold-weather disasters by taking preventative measures.
Now is the right time to get your commercial roof ready for the winter. Let's take a look at a few things like a roof inspection, repairs, using wholesale ice melt, etc, required to preserve the longevity of your roof before the first snowfall.
Other Ice Melt Products
Traction Magic
Stay safe on slippery surfaces with a product that's 100% natural and safe for pets, people, and your property. Use Traction Magic on sidewalks, steps, or as instant traction for your car.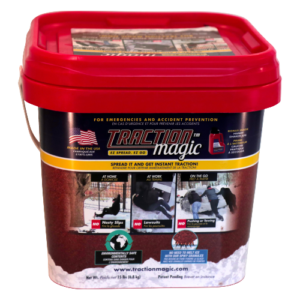 Safe Paw
Pet Safe Ice Melt you can trust. It is 100% natural, biodegradable, eco-friendly ice melt made from volcanic remains. Safe Paw is safe for you, your pet's paws, your property, and the planet.