Preventing Slip And Fall Accidents In The Parking Lot
Businesses have to be extra cautious in winters. Not only do they have to worry about the dip in the sales due to less footfall but also about the safety of their customers and employees. As soon as the winter arrives, the managers of the premises start worrying about snow plowing. Removing snow from huge parking lots is never easy. Therefore, commercial property managers often rely on ice melt on concrete. 
Making an ice melt bulk buy is also a good option for commercial users. The effective de-icer will melt the snow, making it easy for you to plow it and clear your driveway. Let us know more about the best way to keep your parking lot free from ice and snow.
Using a good ice melt on concrete
As soon as the winter season arrives, we begin to be concerned about ice melt, shoveling, and the safety of our property and employees. In addition, we are worried about slip-and-fall accidents and concrete damage.
The excellent ice melt prevents a bond between the pavement and the snow. As a result, snowplows may be done more efficiently and rapidly. However, keep in mind that plow time could be cut by up to five times.
This can be achieved by using a good ice melt on concrete. Chloride-free, salt-free, acetate-free, and 100 percent safe for the environment and premises should be among the best safe ice melts for concrete and property. 
Safe thaw is one such ice melt. Its non-corrosive properties and non-conductive composition assist in keeping your concrete and greenery in good condition at all times, reducing property damage. Chloride-based ice melts are caustic and hazardous due to their toxic constituents.
Get ready for winter with the ONLY Salt Free Ice Melt you can trust
You may plow a parking lot using a variety of methods. Unfortunately, people often begin plowing with no prior experience and know-how to plow a parking lot. Firstly ensure that you plow every few inches of snowfall. By the time it's finished, there won't be as much snow to plow. This also keeps the snow from compacting and becoming difficult to remove.
Another method is to tilt your plow and shovel roughly four feet of snow at a time. It depends on your parking lot and the amount of snow you need to remove.
Your turning radius is determined by the size of the parking lot you're shoveling. It will also decide the size of plow you will utilize. It's crucial to know the area you'll be cleaning ahead of time, so you don't end up with a plow that's too big for the job. 
Conclusion
Modified carbonyl diamide crystals, glycols, and non-ionic surfactant accelerants are used in one of the best salt-free industrial ice melts. It comes in greenish-blue crystals that melt entirely without leaving any trace or residue. It works in sub-zero conditions and can reduce frozen surface tension for up to 72 hours. If you're interested in the pet safe ice melt bulk buy, you can get it from Amazon or the home depot store. 
Other Ice Melt Products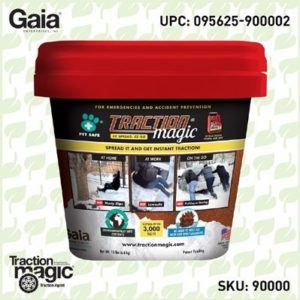 Traction Magic
Stay safe on slippery surfaces with a product that's 100% natural and safe for pets, people, and your property. Use Traction Magic on sidewalks, steps, or as instant traction for your car. Traction Magic provides instant traction on all icy surfaces.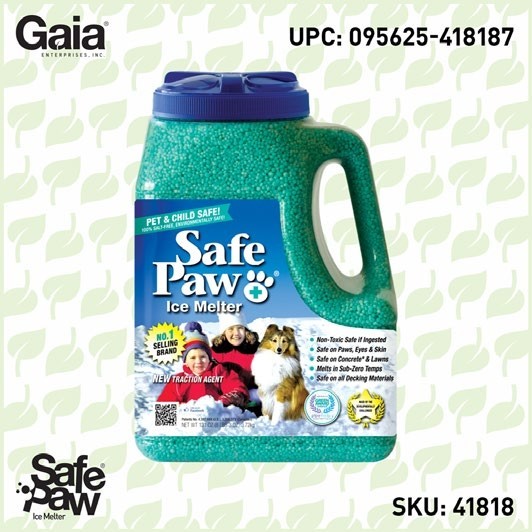 Safe Paw
Imagine an ice melt you can put down and never worry about. It won't harm animals or children, and it won't damage your property. That's Safe Paw. Unlike anything else on the market, Safe Paw can change how winter affects our planet.