7 Great Snow And Ice Removal Hacks
While there are many ingenious uses for salt, such as repairing slick surfaces, rock salt isn't always simple to come by after temperatures fall below the freezing point of ice. Winterizing your home doesn't have to cost a fortune in rock salt or high-tech equipment. People also use ice melter homemade, which is safer than salt but not as effective as salt-free, natural ice melt. So, here are seven great snow and ice removal hacks.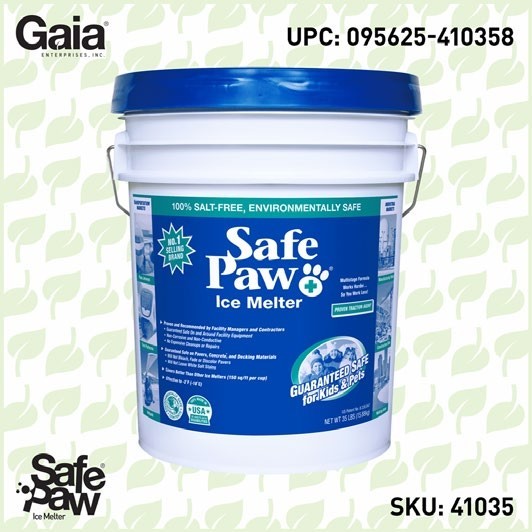 Safe Paw
The Original and the #1 Pet and Child Safe Ice Melt for over 20 years. Guaranteed environmentally safe – will not harm waterways and sensitive wetlands.
Salt-Free, Natural Ice Melt
The green ice melt can minimize your winter worries as it is safe for all and works effectively in all temperatures. It is salt-free and has natural ingredients. It is non-corrosive and safe for concrete and metals. You can use it around your kids and pets without worrying about any toxins. It is the answer to the question of what kind of salt can you use on new concrete. It is entirely safe for new as well old concrete while being free from corrosive salt.
Sand Or Gravel
Pay attention to the weather prediction and distribute gravel, wood chips, and straw to offer traction before snow and ice develop. Sand can also improve ice traction and is harmless to plants. It needs to be cleaned up after usage to avoid clogging drains and run-off into plants and gardens. Moreover, it will not melt ice but will only provide traction.
Salt Based Ice Melt
Some commercial salt-based ice melts work by collecting moisture and forming a liquid brine. These commercial ice melt treatments can injure plants, while others can harm pets. People tend to be confused regarding what kind of salt you can use on new concrete. Never use these products on freshly laid concrete to avoid harm.
Get ready for winter with the ONLY Pet Safe Ice Melt you can trust
Table-Salt
When used in moderation, table salt also works as a temporary deicer. To avoid a hard frost forming overnight on your car windshield, spread it over the windows the night before. Use this approach cautiously because it can damage the areas you're deicing if you use it too often.
Warm Water
Pour lukewarm water over the area to melt ice from car windows, door locks, steps, or walkways. You may need to repeat the process multiple times depending on how much ice has piled up. Using hot water to speed up the process will fracture windows, deform the metal, and eventually crack concrete due to the temperature difference.
Plastic Sheet
Cover your car, porch steps, and walkways with a strong cloth or tarp if snow is expected. Drag the snow-filled tarp to the side of the yard before you leave the house in the morning. However, this technique will only work in the event of a very light snowfall.
Get ready for winter with the ONLY Pet Safe Ice Melt you can trust
Blower
Just because fall is over doesn't mean you should put your leaf blower away. Use your blower to clear light snow from steps, walkways, driveways, and cars for double duty. It can be used only in mild snow showers.
Conclusion
Even though we have many hacks and tricks for snow and ice removal, the safest and most effective snow removal technique is salt-free and natural ice melt. It is non-corrosive and will not damage your concrete, pets, and plants.
Get ready for winter with the ONLY Pet Safe Ice Melt you can trust
Other Ice Melt Products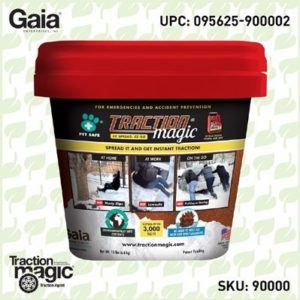 Traction Magic
Stay safe on slippery surfaces with a product that's 100% natural and safe for pets, people, and your property. Use Traction Magic on sidewalks, steps, or as instant traction for your car. Traction Magic provides instant traction on all icy surfaces.
Safe Thaw
Imagine an ice melt you can put down and never worry about. It won't harm animals or children, and it won't damage your property. That's Safe Thaw. Unlike anything else on the market, Safe Thaw can change how winter affects our planet.