3 Tips For Maintaining Composite Decks In Ice And Snow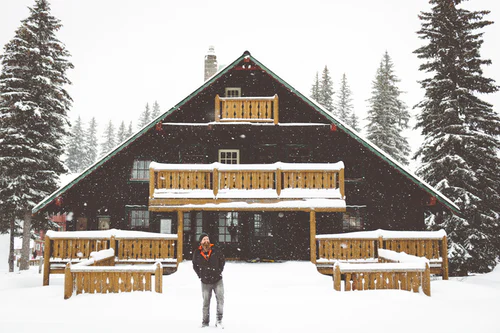 Your composite deck adds aesthetic value to your home and is the pride of any homeowner. But at the same time, it brings the worry of cleaning snow and ice in the frigid weather. Even though composite decks are highly durable, it doesn't mean that you can leave them covered in the treacherous snow. If you take care of your deck in the off-season, be sure that it will return the favor in the coming years. Most homeowners use snow or ice melt products to prevent the deck from turning slippery. However, most of these products cause irreversible damage to your composite deck. Hence, it is vital to know which are safe ice melt solutions for your deck. Here are some tips to keep your composite deck happy and durable.
Pet Safe Ice And Snow Melt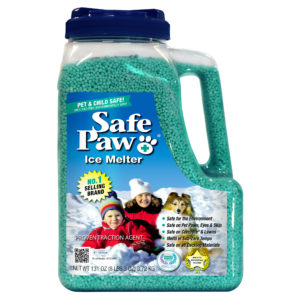 Safe Paw
The Original and the #1 Pet and Child Safe Ice Melt for over 20 years. Guaranteed environmentally safe – will not harm waterways and sensitive wetlands.
Three tips for maintaining composite decks in ice and snow are the three S (Sweep, Shovel, and Safe ice melt)
1- Sweep Over Ice Melt
Before the beginning of snow season, clean your deck by sweeping leaves, pine needles, and any other debris with the help of a firm bristled broom or a leaf blower. Ensure that you broom the spaces between the boards so that water from snow melting can flow freely. Sweeping is also an effective method when you have to remove light snow from your deck.
2- Shovel Over Ice Melt
It is another old school method of clearing snow and ice from your deck. If you are using a shovel make sure to use a shovel with a plastic blade. Even some plastic shovels that have a sharp metal blade can scratch and damage the surface. When you are clearing the snow with a shovel, remember to use it in a path parallel to the deck board. It will avoid damage to the edges of the deck board. Despite that, shoveling is useful in removing light snow but can be time-consuming and strenuous while removing heavy snow.
3- Safe ice melt
Using ice melt is the simplest and most effective cure for your winter woes. The commonly used ice melts contain toxins and chemicals that can affect the shine and longevity of your composite deck. Avoid using sand for snow removal as it will grind and damage the surface of the deck. The residue of salt and chemical-based ice melt can harm the flooring and rugs of your indoor facility.
Therefore, select an ice melt that is not only safe for concrete but also safe for children and pets, and that will not kill the grass. If you have pets and children at home, opt for a non-toxic de-icer. The salt and other chemicals present in ice melt can cause rashes, eye irritation, and burn paw pads of our four-legged friends.
By following these suggestions, you can keep your deck safe and glistening without straining your back and pockets. You will be able to enjoy it in its full glory in the coming warm months.
Other Products
Traction Magic
Stay safe on slippery surfaces with a product that's 100% natural and safe for pets, people, and your property. Use Traction Magic on sidewalks, steps, or as instant traction for your car. Made in the USA.
Safe Thaw
Imagine an ice melt you can put down and never worry about. It won't harm animals or children, and it won't damage your property. That's Safe Thaw. Unlike anything else on the market, Safe Thaw can change how winter affects our planet.
---