How To Prepare A Thermoplastic Polyolefin (TPO) Roof For Snow
To keep your structure and its contents dry and safe, TPO roofing systems, like most TPO, form an effective barrier that repels rainfall, snow, and ice. On flat or low-sloping roofs, a TPO roof system comprises a single-ply roofing membrane supported by a solid base – often an engineered insulation system. And the quality varies a lot from one manufacturer to the next. Mechanical fasteners, adhesives, ice melter for a roof, and other heat welding technologies are used. They form watertight seams and seals around roof edges and penetrations.
1-Drainage And Seals Should Be Checked
A drainage test and inspection is critical ahead of the winter season since ice melter for roofs must flow appropriately off the roof to avoid roof leaks and water gathering. After checking the drainage, your roofer should inspect the seals of the roof. Any places that are already in danger of leaking will be identified.
2-TPO Roof Repairs That Aren't Too Expensive
When inspecting older structures, minor damage to the roof membrane, seals, and caulking is likely to be considered. It is especially true for houses with mechanical equipment on the roof. It is because professionals will be working on the HVAC equipment. Even if the damage is inadvertent, it can be an issue as the winter approaches.
Property managers should give their roofer permission to make minor membrane repairs during the roof inspection. It will save time and headaches in the long run and ideally eliminate any leaks that may occur throughout the winter.
Non Toxic Ice Melt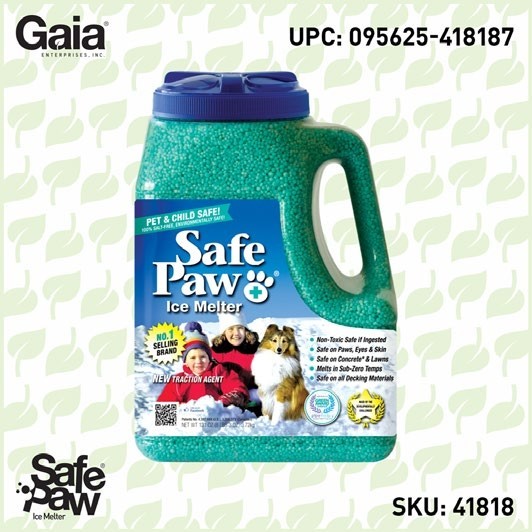 Safe Paw
The Original and the #1 Pet and Child Safe Ice Melt for over 20 years. Guaranteed environmentally safe – will not harm waterways and sensitive wetlands.
3-Gutter Cleaning And Debris Removal
While it is not required, having debris cleared during the inspection is suggested. The accumulation of debris poses a risk of damaging the roofing membrane or clogging the gutters. It is why gutter cleaning is a good idea right now. Drainage issues can be caused by clogged gutters or downspouts, which can lead to leaks. Many roof care plans include annual roof cleanings, so be sure you don't pay for this service twice. You can use Safe Paw ice melt on the roofs.
Get ready for winter with the ONLY Pet Safe Ice Melt you can trust
4-Recommendations In Writing
The last point on how to prepare a TPO roof for the winter checklist is crucial. Property managers should demand that a detailed written report accompany the inspection.
A written report is also helpful because it can serve as a benchmark for comparison. Property managers can use it to demonstrate to property owners the state of the roof. If the report identifies prospective dangers or serious issues, owners may save money by anticipating them. Property managers can seek a second opinion if the report indicates that an extensive repair is required.
Get ready for winter with the ONLY Pet Safe Ice Melt you can trust
The Following Is The Final Checklist:
Here's a quick rundown of things property one should look for during a TPO roof assessment before winter:
1. Inspection of the drainage system on the top
2. Roof seals and edging are put to the test.
3. Remove any debris or rubbish from the roof.
4. Clean gutters and downspouts
5. Keep ice melter for roof beforehand
6. Checking for rips or tears in the roof membrane
7. Minor repairs to the TPO membrane's damaged areas
8. Inspection report in writing with recommendations
Get ready for winter with the ONLY Pet Safe Ice Melt you can trust
Other Ice Melt Products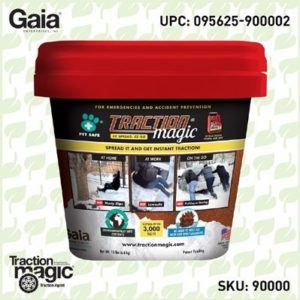 Traction Magic
Stay safe on slippery surfaces with a product that's 100% natural and safe for pets, people, and your property. Use Traction Magic on sidewalks, steps, or as instant traction for your car. Traction Magic provides instant traction on all icy surfaces.
Safe Thaw
Imagine an ice melt you can put down and never worry about. It won't harm animals or children, and it won't damage your property. That's Safe Thaw. Unlike anything else on the market, Safe Thaw can change how winter affects our planet.