How Long Does Ice Melt Take To Work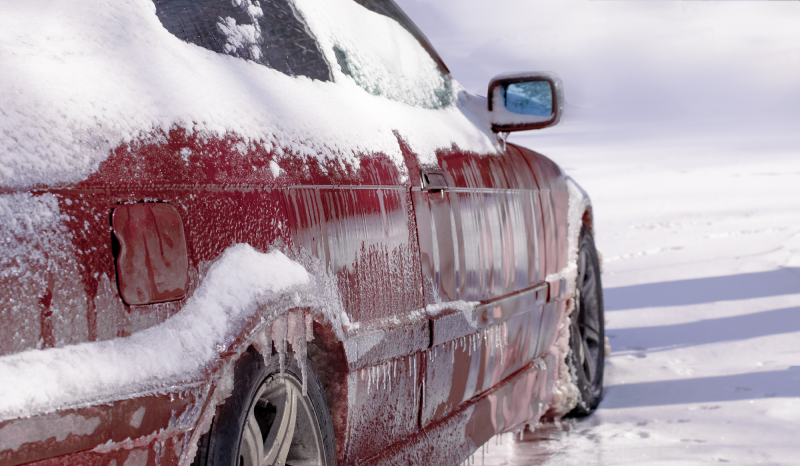 The most common problem during winter is ice formation on roads, sidewalks, driveways, and roofs. It becomes difficult to use the right ice melting product with constant snowfall that will help you smoothly sail through winters.
While there are several products in the market, each has its way of working when encountering icy surfaces. From different types of homemade ice melter for driveway to heavy chloride-based ice melter for roads, every product exudes another performance. The best way to understand these products is to know how long ice melt takes to work.
Usually, ice melting product takes approx. 20 to 25 mins to start working. However, the type of ice melter also makes the difference. Some of the most common ice melt products include-
Potassium Chloride
It needs a slightly higher application rate (8oz/yd) with a melting point of approx. 12 degrees Fahrenheit. Although it does not chemically attack concrete, it is not the safest product either. It comes in white or off-white crystals that take a while to start acting on the icy surface. It will take around 25 – 30 mins to start working.
Calcium Chloride
Originally in liquid form, it is converted to pellets by extracting water completely. It works well in shallow temperatures, -25 degrees and lower. However, it is not entirely safe for your vegetation and concrete, so you must apply it carefully. It usually takes 30 mins to start working on any surface.
Magnesium Chloride
Another popular ice melting product, magnesium chloride, works up to -13 degrees Fahrenheit. It takes around 35 mins to start working on ice; however, it is advisable to shovel as much snow as possible before applying the deicer. Also, you need to use it in larger quantities as it is a hexahydrate salt that makes it more effective in solid than liquid.
Carbonyl Diamide 
One of the most in-demand and eco-friendly ice melting products, carbonyl diamide is the primary ingredient in Safe Paw with zero pollutants. It not only helps to keep the environment safe but also keeps concrete safe. The best thing about this product is that you can spread it before a snowfall so that the snow doesn't stick to the surface, and you can also apply it after a snowfall. In addition, it helps to build better traction than melting ice. It works well even in subzero temperatures and takes around 15 to 20 mins to start working.
Safe Paw –Pet Safe Ice Melt
The Original and the #1 Pet and Child Safe Ice Melt for over 20 years. Guaranteed environmentally safe – will not harm waterways and sensitive wetlands.
Get ready for winter with the ONLY Pet Safe Ice Melt you can trust
Conclusion
You need to invest in an ice melting product that is useful, cost-effective, and works quickly on any icy surface.
While you have plenty of DIY homemade ice melter for the driveway; however, using tried and tested ice melting products makes your job far more accessible. Every ice melt has a unique property that helps it to perform under different weather conditions. While some may work best within 20 mins, others may take around 45 mins to melt ice.
Get ready for winter with the ONLY Pet Safe Ice Melt you can trust
Other Ice Melt Products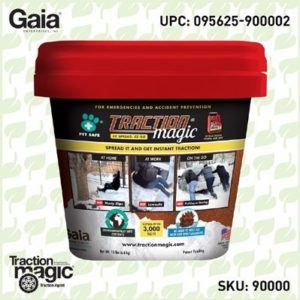 Traction Magic
Stay safe on slippery surfaces with a product that's 100% natural and safe for pets, people, and your property. Use Traction Magic on sidewalks, steps, or as instant traction for your car. Traction Magic provides instant traction on all icy surfaces.
Safe Thaw
Imagine an ice melt you can put down and never worry about. It won't harm animals or children, and it won't damage your property. That's Safe Thaw. Unlike anything else on the market, Safe Thaw can change how winter affects our planet.
Gaia Enterprises Inc. delivers 100% pet-safe and environmentally friendly winter products. Safe Paw, our flagship product, is the #1 selling pet-safe ice melt that does not harm pets, safe if ingested, and safe on all types of concrete.