Want Fast Removal Of Snow From Parking? Do Not Buy These 3
When was the last time you stepped out and felt frustrated to see a layer of ice everywhere? A thin and nearly invisible layer that might make your car skid or you slip! When you own a space such as a commercial premise or parking lots or even maintain them, the last thing you need is customers slipping or their cars skidding.
Every winter, we see multiple parking lots go through rigorous shoveling snow and melting ice. However, we still wonder what melts ice the fastest without harming the environment or your parking lot concrete.
Other Ice Melt Products
Traction Magic
Stay safe on slippery surfaces with a product that's 100% natural and safe for pets, people, and your property. Use Traction Magic on sidewalks, steps, or as instant traction for your car.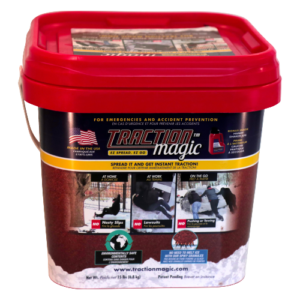 Safe Paw
Pet Safe Ice Melt you can trust. It is 100% natural, biodegradable, eco-friendly ice melt made from volcanic remains. Safe Paw is safe for you, your pet's paws, your property, and the planet.