Residential And Commercial Ice Melt: 3 Key Differences
Selecting the correct concrete-safe ice melt has always been challenging for homeowners and commercial property managers. While there are several products to choose from, there is a need to understand the critical differences between residential ice melt and commercial ice melt.
Let us take a quick look at the three key differences between the two and how to melt ice without salt.
Pet-friendly
Residential Ice melt: Most homeowners have pets at home, and their primary requirement is to ensure their pet's safety during winters along with theirs. Salt and chloride-free ice melt such as Safe Thaw primarily cater to this requirement and ensure that the pet's paws do not get hurt, cut, or burn when they step out.
Commercial Ice melt: Since most commercial properties include parking lots, business premises, or industrial establishments, the need for pet-friendly products is not their top priority. However, they require an ice melt that is safe on the skin and eyes to protect their customers and employees.
Get ready for winter with the ONLY Salt Free Ice Melt you can trust
Bulk requirement
Residential: Space matters, and with a residential layout, we have limited space to apply the ice melt. You may need to stock a few ice melt products and small snow removal equipment, but you may not spend a significant amount in stocking it up. You have to reserve a limited quantity compared to a commercial establishment, and hence there is only a slight deviation from the monthly budget.
Commercial: Most commercial establishments are pretty big, and you need to buy concrete-safe ice melt in bulk. There is a considerable budget you need to set aside from your regular operational costs to accommodate this requirement. On the other hand, winters beckon a slightly higher budget allocation due to the area we need to cover. So, the budget is a significant difference between the two.
Get ready for winter with the ONLY Salt Free Ice Melt you can trust
Machinery and Metal equipment
Residential: The core application of an ice melt in a residential setup is to protect the residents from falling and slipping with limited exposure to heavy steel equipment, except your vehicles. We need to preserve our concrete from exposure more than anything else.
Commercial: Commercial establishments and industrial setups have heavy steel equipment and machinery that is prone to damage with excessive exposure to ice melt. We need to be more careful while applying ice melt around machinery since we risk exposing it to rusting and corrosion, leading to more expenditure down the line.
Conclusion
While there are several concrete-safe ice melt products in the market, Safe Thaw presents unique properties ideal for commercial and residential use. With modified carbonyl diamide crystals, you can easily pre-treat your commercial properties, protect it from the harmful effects of salt and chloride, and ensure that you have ample traction post-application.
It is an excellent way to melt ice without salt and get the required outcome without compromising safety and security.
Other Ice Melt Products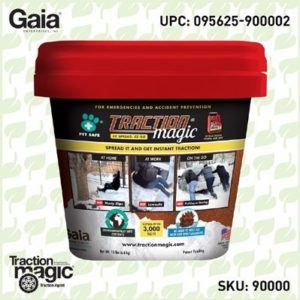 Traction Magic
Stay safe on slippery surfaces with a product that's 100% natural and safe for pets, people, and your property. Use Traction Magic on sidewalks, steps, or as instant traction for your car. Traction Magic provides instant traction on all icy surfaces.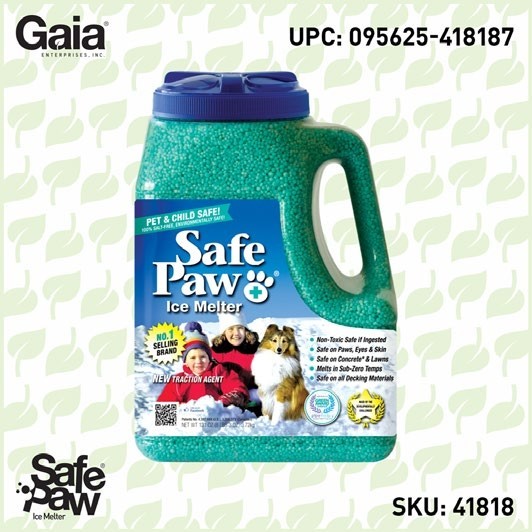 Safe Paw
Imagine an ice melt you can put down and never worry about. It won't harm animals or children, and it won't damage your property. That's Safe Paw. Unlike anything else on the market, Safe Paw can change how winter affects our planet.