For A Driveway, What Is The Best Concrete Mix?
When you're building a new driveway, you want the concrete to be strong and durable. You also want it to be easy to work with so that it can be poured quickly and smoothly. A good mix will have the right proportions of water, cement, aggregate, and additives like air entrainment that improve durability without adding cost or time. In this article, we'll look at what makes a good concrete mix for driveways (and patios too!) and which ice salt you should use.
Gaia Enterprises Inc. delivers 100% pet-safe and environmentally friendly winter products. Safe Paw, our flagship product, is the #1 selling pet-safe ice melt that does not harm pets, safe if ingested, and safe on all types of concrete.
A Mix With Small Aggregates Offers Better Surface Strength
A mix with small aggregates offers better surface strength. Smaller aggregate particles are more durable and less porous, which makes them less permeable to water. They also have a higher compressive strength and lower susceptibility to surface cracks.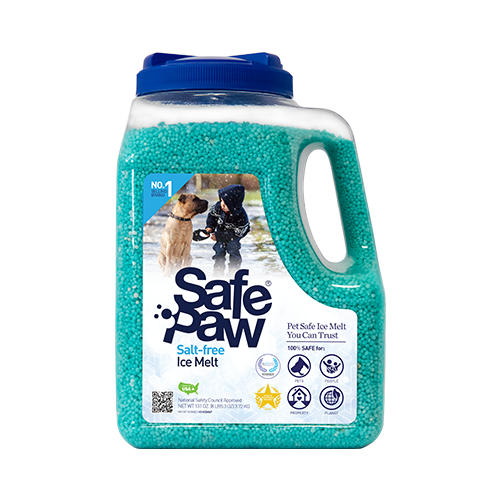 Safe Paw
The Original and the #1 Pet and Child Safe Ice Melt for over 20 years. Guaranteed environmentally safe – will not harm waterways and sensitive wetlands.
A Mix With A Moderate Water-To-Cement Ratio Is Optimal
The best concrete mix for your driveway is one that has a water-to-cement ratio of around 0.45. This means that you should have 45 pounds of water for every 100 pounds of cement. When you use this ratio, your concrete will be workable enough to spread and smooth out easily, but it won't be too wet or dry that it cracks.
Generally, the best concrete mix for your driveway should have a compressive strength of at least 3500 psi to 4000 psi, a cement-water ratio of around 0.50 to improve the concrete's longevity, and aggregates no larger than 1-inch in size with a slump of 4 to 5 inches.
The right admixture allows any moisture that enters the concrete to expand in the air pockets rather than putting internal pressure on concrete during the freeze-thaw cycle. Instead of carrying out a DIY project, it is advisable to employ the services of a professional contractor who knows the ins and outs of laying out a proper concrete driveway.
Get ready for winter with the ONLY Pet Safe Ice Melt you can trust
If you look for a perfect ice salt, the efforts will not justify the hunt if you do not take care of appropriately considering the freeze-thaw cycle.
Safe Paw ice melter is one such product that is ideal for any concrete surface, whether driveways or rooftops. With strong ice melting boosters, special surfactants, inhibitors, and glycols, this urea-modified environment-friendly product differs from anything on the market.
If you're wondering 'why does salt melt ice', here's the answer- Salt melts ice because it lowers the freezing point of water. When salt is applied to an icy surface, it dissolves in the water and lowers its freezing point.
Get ready for winter with the ONLY Pet Safe Ice Melt you can trust
Conclusion
Concrete is a good choice for your driveway, but you need to make sure it's done right. The best way to do that is by using the right mix and water-to-cement ratio as well as adding additives to improve performance. Last but not the least stay away from chemical ice salts.
Get ready for winter with the ONLY Pet Safe Ice Melt you can trust
Other Ice Melt Products
Traction Magic
Stay safe on slippery surfaces with a product that's 100% natural and safe for pets, people, and your property. Use Traction Magic on sidewalks, steps, or as instant traction for your car.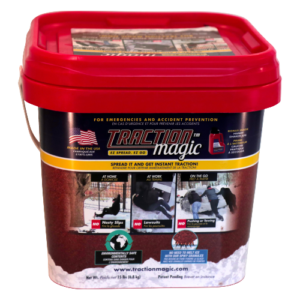 Safe Thaw
Imagine an ice melt you can put down and never worry about. It won't harm pets, kids and your property. That's Safe Thaw. Unlike anything else on the market, Safe Thaw can change how winter affects our planet.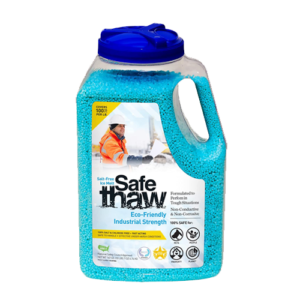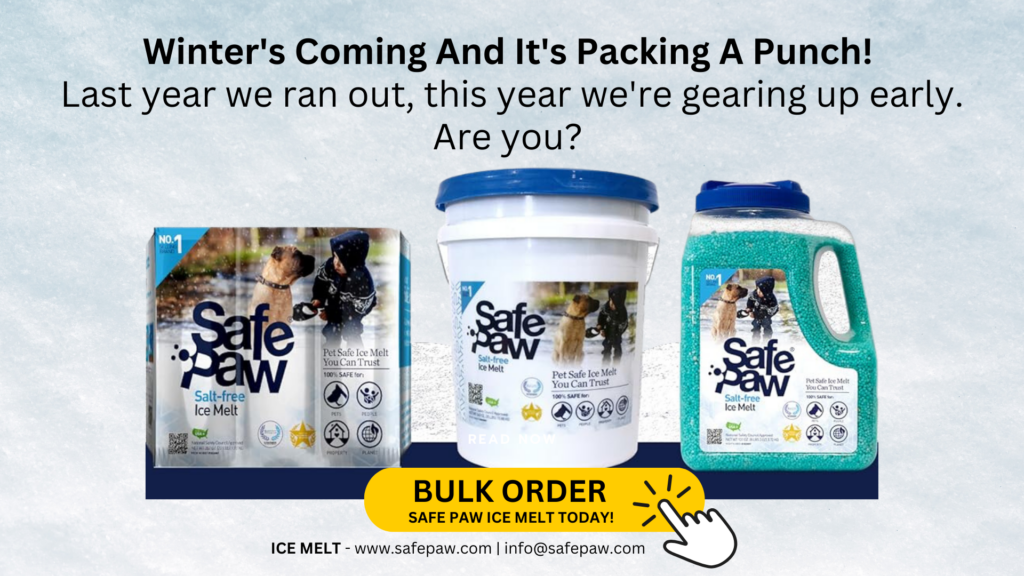 ---