Best Tools To Remove The Snow
When it comes to removing snow from your driveway, steps, and sidewalks, tools are important. Having correct tools can reduce our winter woes to a large extent.
Tools need proper care. You need to grease them, keep in shade and clean them regularly. A good alternative to tools is using a safe ice melt. An ice melt plays a vital role in helping you deice when needed. Safe Paw is an environmentally safe ice melt that contains no harmful chemicals or salt in its blend. If you're thinking about the safe paw ice melter where to buy it, then you can check out Amazon.com or Chewy.com, or Petco.com. It not only helps in pretreatment but also helps after a snowfall.
Ice Melt For Driveway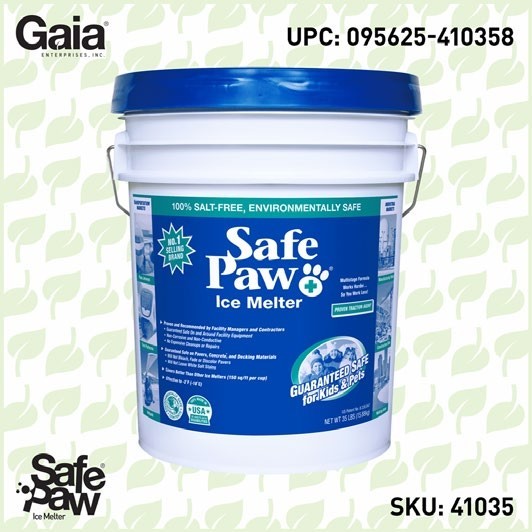 Safe Paw
The Original and the #1 Pet and Child Safe Ice Melt for over 20 years. Guaranteed environmentally safe – will not harm waterways and sensitive wetlands.
However, having a good ice melt tool as a fallback option is not a bad idea. So, here are a few tools you should about:
This is the first thing that comes to our mind when we think of a snow removal tool. And why not! They have always been helpful when it comes to removing that extra layer of snow. If you thought you would face a problem with snow only on your driveway or around your house, you are mistaken. It would help if you kept your roofs also clean of any excess snow buildup.
Get ready for winter with the ONLY Pet Safe Ice Melt you can trust
Snowblower is another tool that you may consider owning. There are manual and automatic snow blowers. What makes them different is that they are less tedious and relatively hassle-free to use. The snowblower removes the excess snow buildup on the surface around the driveway, pathways, sidewalks, etc., and blows them to the side of the pavements.
Another option is having a snowplow machine. This can be of great help if you own larger premises. It is helpful to have a snowplow machine that will clear up your snow to 4 inches high. A 7" or 7.5" straight blade will suffice for home use. Check the model and type of plow available in the market before finalizing one. However, it's a heavy investment. An equally helpful but economical solution for large premises is Safe Thaw.
There is nothing more practical than an ice scraper that can scrape ice from the windshield or your windows before you step out. An ice scraper that can fit into your car compartment or one that can go underneath your sink can come in very handy. It is helpful to remove even the most stubborn icy sheets.
Get ready for winter with the ONLY Pet Safe Ice Melt you can trust
Conclusion
While the tools mentioned above are a must-have during winter, you can also buy Safe Paw. And if you're tired of making searches like 'safe paw ice melter where to buy' you already have the answer. Right? If you plan to purchase the equipment mentioned above, compare the prices online and offline before the final purchase. With a range of options to clear icy surfaces, you cannot go wrong in making the right choice.
Get ready for winter with the ONLY Pet Safe Ice Melt you can trust
Other Ice Melt Products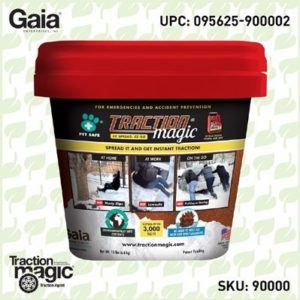 Traction Magic
Stay safe on slippery surfaces with a product that's 100% natural and safe for pets, people, and your property. Use Traction Magic on sidewalks, steps, or as instant traction for your car. Traction Magic provides instant traction on all icy surfaces.
Safe Thaw
Imagine an ice melt you can put down and never worry about. It won't harm animals or children, and it won't damage your property. That's Safe Thaw. Unlike anything else on the market, Safe Thaw can change how winter affects our planet.