5 Ways To Take Care Of Your Business Premises In Winter
Maintaining the safety of your business property for residents, employees, and visitors throughout the winter months necessitates meticulous planning well ahead of time. Throughout the snow season, consistent upkeep, property repairs, wholesale ice melt, and seasonal enhancements will provide the safest atmosphere for your consumers. Here is the list of 5 ways to take care of your business premises in winter.
1. Examine your building
2. Use a safe ice melt
3. Make Things Shine 
4. Make a Strategy
5. Have a backup
Other Ice Melt Products
Traction Magic
Stay safe on slippery surfaces with a product that's 100% natural and safe for pets, people, and your property. Use Traction Magic on sidewalks, steps, or as instant traction for your car.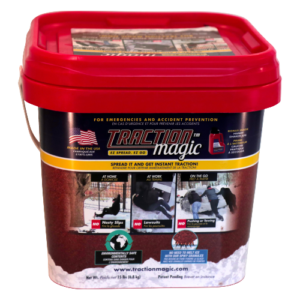 Safe Paw
Pet Safe Ice Melt you can trust. It is 100% natural, biodegradable, eco-friendly ice melt made from volcanic remains. Safe Paw is safe for you, your pet's paws, your property, and the planet.