Winter Safety For Your Newly Adopted Dog
Congratulations! You've got a new friend and you want to do your best to ensure your furry pal remains safe no matter how cold it is.
While some dogs are born to bear the cold, not all dogs can handle snow. This is why it is important to know winter safety tips for your newly adopted dog.
In this article, we'll provide some great tips on how to protect your newly adopted dog during winters.
Pet Friendly Ice Melt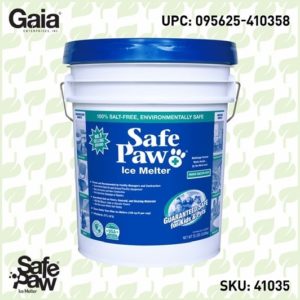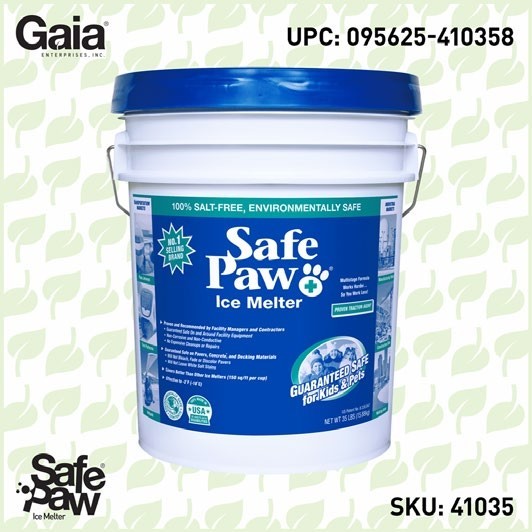 Safe Paw
The Original and the #1 Pet and Child Safe Ice Melt for over 20 years. Guaranteed environmentally safe – will not harm waterways and sensitive wetlands.
1- Provide The Right Shelter
This point has to be paid special attention to, especially if you keep your pet outdoors. The best option is to keep your pet inside but if that is not possible then ensure the outdoor shelter is properly insulated with no risk of snow reaching inside.
The door must be shut and the shelter should be fully covered. Also, keep the pet leashed so that your dog can't get out at night.
2- Keep 'em Away From Ice And Snow
This might sound odd to some – since dogs love to play in the snow – but it is important to prevent dogs from playing in the snow.
Snow hardens over time, which makes it risky. It is common for pets to sustain snow-related injuries such as fractures and cuts. These injuries are not only painful but can be very costly as well.
We suggest that you train your pet to stay away from ice and to always keep your furry friend on a leash when around snow.
3- Know If They Need To Be Covered
It is common for mammalian heat retention systems to get disturbed during extreme weather conditions, preventing the dog from maintaining a normal body temperature.
If you're feeling cold despite layers of clothing, then your dog is probably feeling cold as well.
While some breeds such as the Alaskan Klee Kai and the Seppala Siberian Sleddog do not need covering, most pet dogs require some form of clothing, such as a sweater.
Moreover, pay special attention to the paws as they can sustain cuts due to sharp ice. Paws and other areas with exposed skin, such as the nose and ears, are at greater risk for hypothermia and frostbite.
4- Use Pet Safe Ice Melt To Remove Snow
Use Pet Safe ice melt to get rid of the snow and ice surrounding your property to reduce the risk of injuries. Snow is not only bad for pets but it can also harm humans and plants.
It is common for people to fall and slip due to slippery surfaces. Ice melt reduces the risk by melting snow and providing clear driveways and sideways. You must, however, pay special attention to the ice melt that you use as some products can be very bad for pets.
Avoid ice melt that contains salt as it can cause harm to animals, concrete, humans, and plants. Our product contains no salts and is 100% safe to use. It has no side effects, even if ingested by pets, and is designed to stay for up to 72 hours.
Go here to learn more about Safe Paw ice melt and why you should use this salt-free ice melt to remove snow.
---
Other Products
Traction Magic
Stay safe on slippery surfaces with a product that's 100% natural and safe for pets, people, and your property. Use Traction Magic on sidewalks, steps, or as instant traction for your car. Made in the USA.
Safe Thaw
Imagine an ice melt you can put down and never worry about. It won't harm animals or children, and it won't damage your property. That's Safe Thaw. Unlike anything else on the market, Safe Thaw can change how winter affects our planet.
---