Why I Carry My Pet When There's Ice Melt On Barrie's Street?
One of Canada's fastest-growing cities, Barrie sits along the western shore of Lake Simcoe on Kempenfelt Bay.
The Old Farmer's Almanac predicts that precipitation and snowfall in Barrie will be much above normal. It will have the snowiest periods in mid-December, early to mid-January, and early to mid-March. It is also predicted that snowfall will be more in the Northeast, Wisconsin, Upper Michigan, the High Plains, and northern Alaska and less in most other areas that receive snow.
White and beautiful winters are a treat to the eyes. But this beauty is covered in harmful chemicals called ice melt and rock salt. I always carry my pet when I spot an ice melt on the street. And here are the reasons why I do so-
Pet And Concrete Safe Ice Melt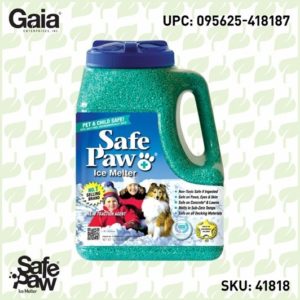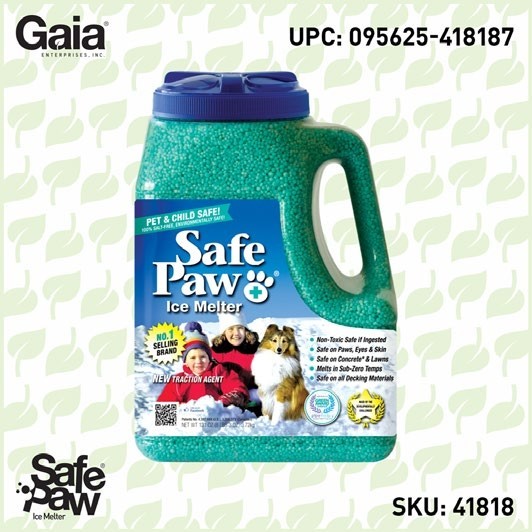 Safe Paw
The Original and the #1 Pet and Child Safe Ice Melt for over 20 years. Guaranteed environmentally safe – will not harm waterways and sensitive wetlands.
1. Common Cause Of Injury
Pets love to play in the snow, but we must keep them safe from the harmful effects of snow and ice melt. Harsh winters can cause them injuries like lesions on legs, cut on paws, skin irritation, diarrhea, etc. Injuries to the paws can occur from snow and chemicals in the ice melt products, etc, And it's visible in pets during winters.
Mostly it is rock salt on the roads because it's economical and acts fast. But not many people know that rock salt can be lethal for your pet. When your pet walks on the salt or salt-water slush (the solution formed when salt melts the ice), the salt crystals get attached to its fur or stuck in between toes and cause burning. It can also lead to inflammation, redness, soreness, and bacterial infection.
Solution: Clip the extra hair on the bottom of your dog's feet before the snowfall. When they're back from the walk, wash their feet with warm water and dry them with a towel. While you might be using an ice melter that is pet-safe, chances are your neighbors may not be using a safe ice melter. Carefully clean their feet in between their toes.
---
Weather Forcast
---
2. Ingestion is lethal
Most types of antifreeze are sweet-smelling and therefore very tempting for pets. Most of the brands use either magnesium chloride or calcium chloride, or potassium chloride in their products. Pets may get it accidentally into their mouth or while licking their feet after the walk. These chloride-based products may cause problems like skin irritation, eyes, nose and lung burning, and nausea if ingested.
Solution: Always choose a good ice melter that is pet-safe, that does not burn their paws, or poison the pet if ingested. Choose a salt-free, chlorine-free, and acetate-free formula. It should be a completely safe ice melter for pets, kids, and the environment.
3. Chilly Winds Are Harsh
Chilly and dry wind can cause dryness, itchy and flaking skin. If your dog is not a breed born to endure freezing temperatures, then keep it inside. Small dogs with a thin coat are more susceptible to getting frostbite and hypothermia.
Solution: I keep them warm and cozy. I do not take them out often during those continuous snowfall days. After a short walk, I carry him to provide some cozy warmth of my coat.
---
Other Products
Traction Magic
Stay safe on slippery surfaces with a product that's 100% natural and safe for pets, people, and your property. Use Traction Magic on sidewalks, steps, or as instant traction for your car. Made in the USA.
Safe Thaw
Imagine an ice melt you can put down and never worry about. It won't harm animals or children, and it won't damage your property. That's Safe Thaw. Unlike anything else on the market, Safe Thaw can change how winter affects our planet.
---