Snow Blower Vs Shovel – Which One To Choose?
If you live in a very snowy area, it's in your best interest to invest in the most effective yard tools you can find. You can also choose various ice melting solutions for cars available in the market but you won't be able to keep up with the snowfall if you use the wrong equipment, and you'll become overwhelmed.
You can't decide whether to invest in a snowblower or continue with the plain old shovel. Here are points to consider-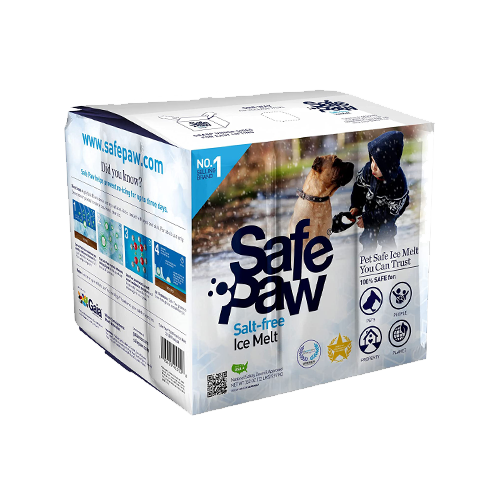 Safe Paw
The Original and the #1 Pet and Child Safe Ice Melt for over 20 years. Guaranteed environmentally safe – will not harm waterways and sensitive wetlands.
Snowblowers
A snow blower is a machine that uses electricity to collect snow from the ground and toss it to the side.
The operation of all snow blowers is the same. They use an auger to collect snow from the ground and deposit it into the snow chute. They essentially move snow from one location to another. Using ice melting solutions for cars is also an alternative.
Get ready for winter with the ONLY Pet Safe Ice Melt you can trust
Safe Paw Ice Melting Solutions
Heavy and moist snow can be handled by two- and three-stage snow blowers. They are equipped and ready to take on more difficult cleanup projects. In locations with harsh winters, they prove to be a wise investment. In case you have light but frequent snowfall. It's an excellent alternative to a shovel. They are also reasonably priced.
Get ready for winter with the ONLY Pet Safe Ice Melt you can trust
Both two-stage and three-stage snow blowers have an impeller that blows the snow through the output funnel. The accelerator on three-stage snow blowers speeds up the snow removal process. Snow is cleared faster with a snowblower than with a shovel. The broader the blower's intake housing is, the quicker you'll be able to clear your driveway.
Shovels
A shovel has a tried-and-true design that has stood the test of time. Snow shovels are used to clear snow from walkways and driveways. Their design is specifically engineered to maximize productivity and comfort while working.

Shoveling is a type of exercise, but it may be demanding. In the long run, it will keep you healthy and fit. If you don't feel like going to the gym or going for a run, a shovel will push you to do so. A shovel is also available for use right away. In most cases, no upkeep is necessary. Shovels are also easier to transport. They are easier to store due to their size and weight. They can also reach into narrow areas and corners. It is also recommended to use 100% non-corrosive ice melting solutions for cars like Safe Paw.
Gaia Enterprises Inc. delivers 100% pet-safe and environmentally friendly winter products. Safe Paw, our flagship product, is the #1 selling pet-safe ice melt that does not harm pets, safe if ingested, and safe on all types of concrete.
Conclusion
When it comes to maintenance, snowblowers, and shovels are on opposite sides of the spectrum. Snowblowers require frequent maintenance, whereas shovels do not unless the handle needs to be replaced. A snow blower is a significant financial investment. It is more expensive than a shovel. A homemade driveway deicer is also a great option to choose. You can use SafePaw ice melt which is very effective at extremely low temperatures and is also safe for property, children, and pets.
It's obvious which snow removal method wins the race between a snowblower and shoveling. A snowblower is far more efficient than a shovel at removing large volumes of snow. It's a machine that doesn't grow tired as a human does.
Get ready for winter with the ONLY Pet Safe Ice Melt you can trust
Other Ice Melt Products
Safe Thaw
Imagine an ice melt you can put down and never worry about. It won't harm pets, kids and your property. That's Safe Thaw. Unlike anything else on the market, Safe Thaw can change how winter affects our planet.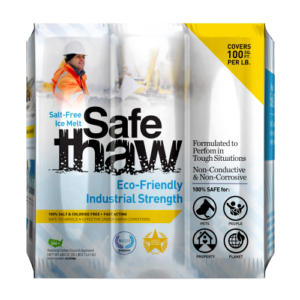 Traction Magic
Stay safe on slippery surfaces with a product that's 100% natural and safe for pets, people, and your property. Use Traction Magic on sidewalks, steps, or as instant traction for your car.