Safe Thaw Is Cheaper Than You Think: Here's How?
As a business owner, you're probably aware of the increased dangers of winter weather, as well as the risks associated with slick sidewalks and entryways.
Businesses assume that if a little ice melt does a good job, then a lot must do a better job, whether it's to save money or time. However, over-application can lead to the product being tracked inside the business without need. Therefore, you need an ice melt that is quick and effective. An ice melt with a good spread rate is effective and required in lesser quantities which in itself means less cost. Safe Thaw is one such product with excellent spread and comes in large bags, and is suited for all your business requirements.
Safe Thaw was founded in 1998 as a result of a lack of market solutions that satisfied our safety standards. The only salt-free ice melter on the market, Safe Thaw is 100% safe for dogs, children, surfaces, and the environment.
Working Process:
Safe Thaw is unlike any other ice and snow melter on the market. It's a patented dual-effect chemical with a modified crystalline amide core, traction agents, and a glycol admixture. Safe Thaw has a two-way timed-release action because of its composition. It allows the crystal core to penetrate and destabilize ice, causing it to melt more quickly. All of this happens while proprietary traction agents keep you from slipping. It is beneficial to buy it as a wholesale ice melt.
Get ready for winter with the ONLY Salt Free Ice Melt you can trust
The following are some of the advantages of Safe Thaw:
1. ICE MELT FOR PETS: It is non-corrosive. Safe Thaw can be the perfect ice melt on concrete which is safe to use around plants, pets, and business premises; it won't damage concrete and is safe for land and waterways.
2. SAFE ON MANY SURFACE TYPES: Remove snow from concrete, lawns, decking material, asphalt, and pavers with this saltless ice melter.
3. MELTS IN ULTRA-COLD TEMPERATURES: The Safe Thaw crystal releases a deicing liquid, which speeds up the melting process even in subzero temperatures.
4. MELT ICE IN TEN MINUTES: Ice melting crystals prevent water molecules from reforming, causing ice particles to destabilize and melt in ten minutes.
KEY FEATURES: Each pound covers 100 square feet; the non-toxic formula is safe for eyes and skin; Bag weight: 43 lbs. It is worth buying as a wholesale ice melt.
Conclusion
It's vital to take the required precautions to avoid dangerous icy conditions outside your building. The best way to avoid slipping and falling is to use the appropriate ice melt on concrete, icy sidewalks, parking lots, and entryways. This way it will be cost-effective. The safe Thaw spread rate is good. It is efficient at melting ice in a short amount of time. Unlike other solutions, Safe Thaw absorbs solar heat to deliver additional melting power during the day. Safe Thaw melts ice and snow, leaving an invisible screen that keeps ice off surfaces for up to three days.
Other Ice Melt Products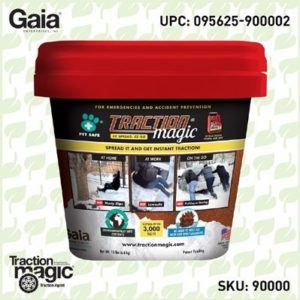 Traction Magic
Stay safe on slippery surfaces with a product that's 100% natural and safe for pets, people, and your property. Use Traction Magic on sidewalks, steps, or as instant traction for your car. Traction Magic provides instant traction on all icy surfaces.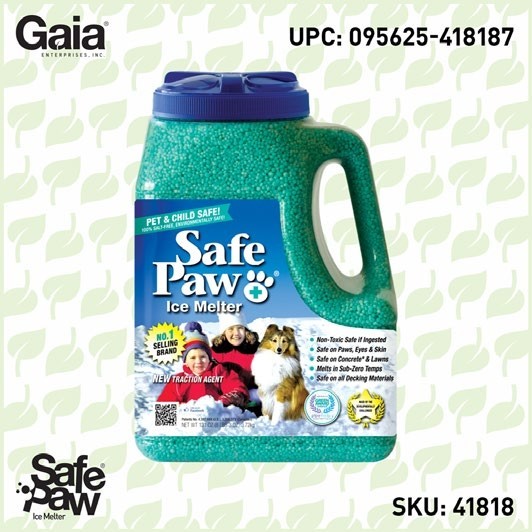 Safe Paw
Imagine an ice melt you can put down and never worry about. It won't harm animals or children, and it won't damage your property. That's Safe Paw. Unlike anything else on the market, Safe Paw can change how winter affects our planet.