Ice Melt Safe For Dogs In Missouri
According to the Farmer's Almanac's forecast, the Northern United States can expect a long and cold winter, with below-normal temperatures throughout the Midwest and Great Lakes region, stretching across the Northern and Central Plains. It has divided the U.S. into seven zones for its weather forecasts. Missouri falls under the fourth zone, along with states like Colorado, Montana, and Minnesota. The winter forecast for Missouri is that it's expected to be cold with above-normal snowfall. A perfect forecast if you love snow and cold.
Winter season can be hard on us and our pets too. Howling winds, drifting snow, and freezing rain can be scary not just for us but for our pets as well. Pet's tolerance for cold weather may depend on various factors like- their body fat, activity level, age, fur on the body, etc.
Slippery and icy streets, poisonous snowmelt all around, and freezing weather can harm our four-legged friends. Luckily there are ways that we'll discuss in this article through which we can avoid pet injuries.
Paw Safe Ice Melt
Safe Paw
The Original and the #1 Pet and Child Safe Ice Melt for over 20 years. Guaranteed environmentally safe – will not harm waterways and sensitive wetlands.
Avoid using rock salt-
Using rock salt is the most popular way of melting ice and reaching from point A to point B. But it can lead to severe consequences for our pets. Ingestion of rock salt can shoot up sodium level in blood. Even the smallest amounts can lead to extreme thirst, lethargy, vomiting, and fits. Kidney damage can also occur in severe cases. Sadly, pets can be affected by rock salt even if they don't ingest it
Beware of common ice melt-
Some of the best products you've heard are not safe to use. Most of them use some or the other form of rock salt in the form of magnesium chloride, calcium chloride, or potassium chloride. These chloride-based products are not safe to use and cause problems like skin irritation, eyes, nose and lung burning, and nausea if ingested.
Some companies round off the sharp edges of the salt and call their ice melt pet friendly.
Pet safe ice melt-
Very few ice melt products are actually safe to use around pets and children. The actual pet-safe ice melt are salt-free and chemical-free compounds and are made from natural ingredients. One such product is Safe paw which is a unique and patented dual-effect compound made up of crystalline amide core infused with special glycols. Since there are no harmful chemicals in its composition, it does not corrode your concrete, asphalt, or any other metal furniture.
---
Weather Forecast
---
Sand-
Moreover, sand used by municipalities is hard on the pet's paws. Many ice melt brands mix sand in their solutions. Sand erodes the tender paws of our pets.
Be cautious of where you take your dog for a walk, and if possible, alter your path to avoid recently salted or de-iced pathways.
Keep paws nicely trimmed-
Snow clumps are often formed in between the toes and pads of dogs, especially if it's long-haired. Apart from causing pain, snow clumps can cause frostbites too. So, it's important to trim the hair on your dog's paws.
---
Other Products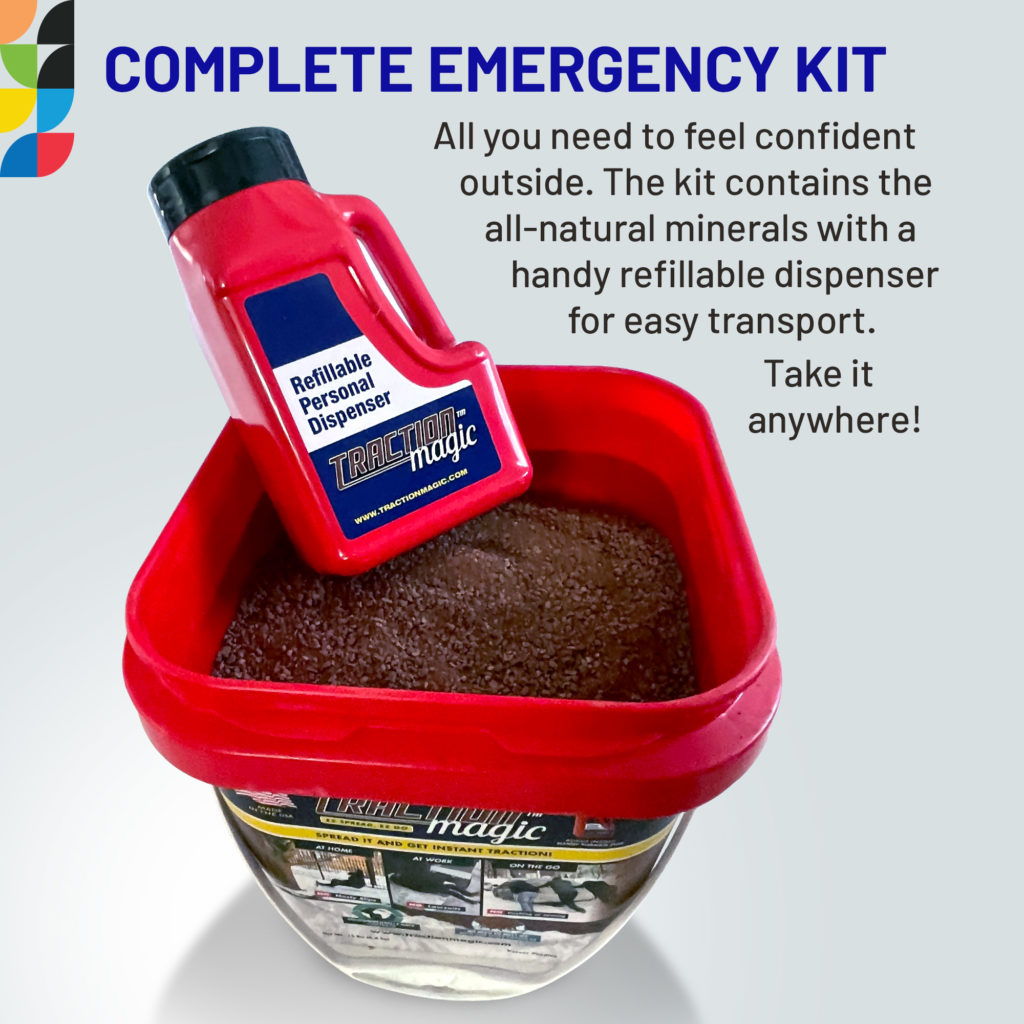 Traction Magic
Stay safe on slippery surfaces with a product that's 100% natural and safe for pets, people, and your property. Use Traction Magic on sidewalks, steps, or as instant traction for your car. Made in the USA.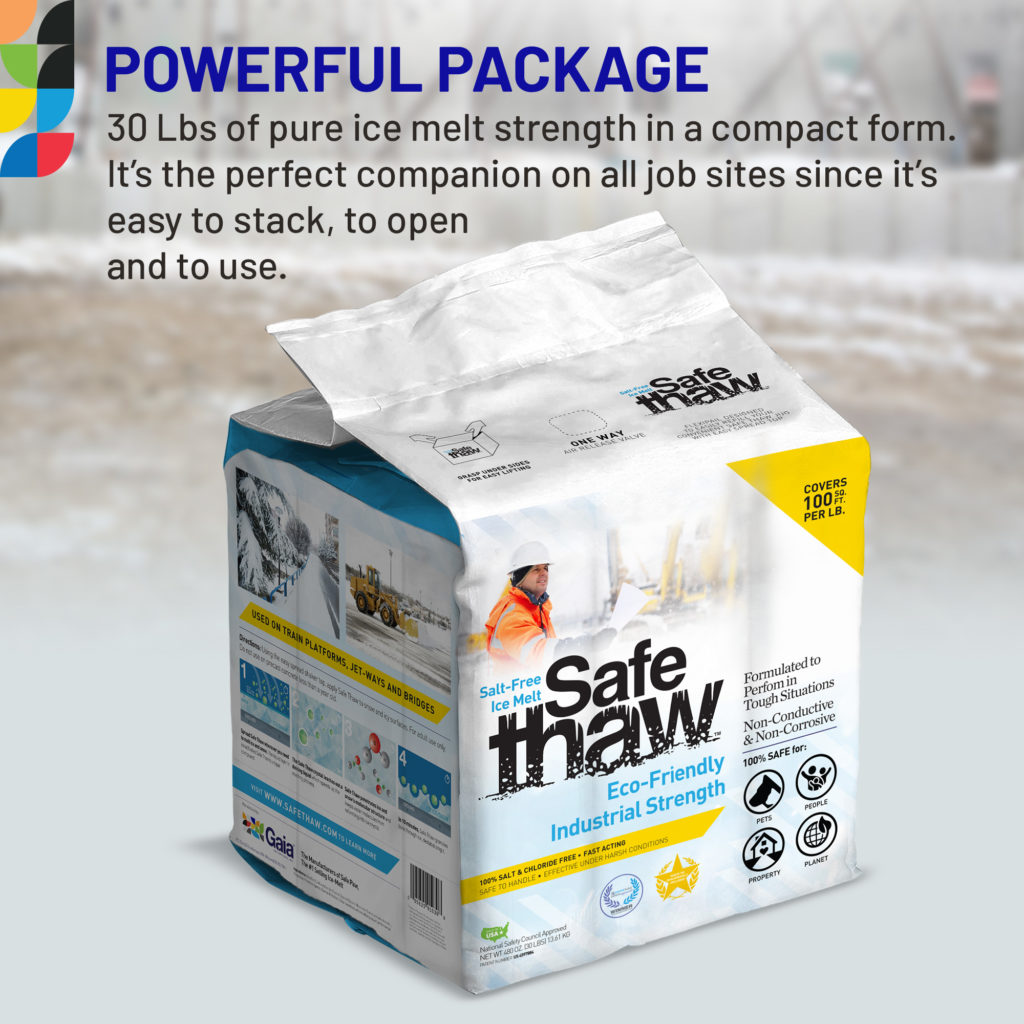 Safe Thaw
Imagine an ice melt you can put down and never worry about. It won't harm animals or children, and it won't damage your property. That's Safe Thaw. Unlike anything else on the market, Safe Thaw can change how winter affects our planet.
---