How To Deal With Snow In A Garage
The opinion on winter seems to be divided. Some people enjoy the sight of the covered landscape and some abhor it. Whatever your taste, the fact remains that snow can cause severe damage to your property, especially your garage.
It is not very uncommon to find snow in the garage. Some people even end up with the garage roof covered in snow. Not everyone knows how to deal with piles of snow or what to do once it begins to melt.
In this article, we'll tell you things you can do to deal with snow in a garage.
Ice Melt Safe For Concrete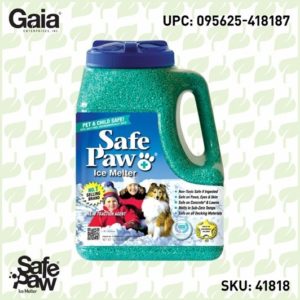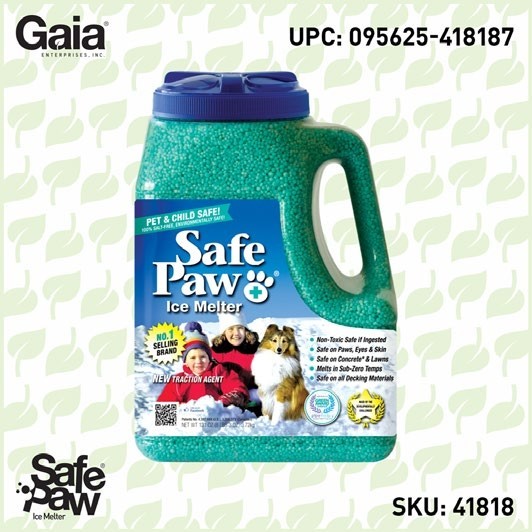 Safe Paw
The Original and the #1 Pet and Child Safe Ice Melt for over 20 years. Guaranteed environmentally safe – will not harm waterways and sensitive wetlands.
Use Garage Ice Melt To Get Rid Of Snow
The purpose of garage ice melt is to melt snow.
A lot of people make the mistake of letting snow sit for too long hoping it would melt away on its own.
This is nothing but a huge mistake as snow might harden with time, which can make the melting process even harder. Moreover, letting snow sit for too long can be bad for the surface of your garage.
While you can manually remove snow, it can be a very troublesome job.
Garage ice melt makes the job easier, all you have to do is place it on the surface and it will get the job done without any manual work.
Our garage ice melt is perfect as it works for up to 72 hours and is safe for concrete and asphalt.
Do Something To Remove Water
Now that snow has turned into water, you have to take steps to do something about it.
• Turn To A Squeegee
It's an expensive and simple way to keep snow melt at bay. All you have to do is squeegee the water out of your garage.
• Buy A Garage Mat
Floor mats can help reduce the risk but they can add to the cost. Use these if you live in a very snowy region and have money to spare. They work and protect the surface by holding water in but may require maintenance.
• Utilize Cardboard Boxes
Cardboard boxes do the same job as floor mats but in a less efficient and cost-friendly manner. Lay these down and they'll soak water for you. However, cardboards need to be replaced very often. The good thing is that they come for free.
• Use A Fan
Blower fans can get the job done but they can turn out to be very costly. The job of a blower fan is to dry out your space without requiring any manual work. Household fans can also be used but they aren't as efficient as blower fans.
To be on the safe side, make sure to brush off your car before you bring it in the garage. Also, ensure to provide proper drainage so that water does not stand in the garage.
It can be very difficult to manage garages that do not have a proper drain system. Moreover, garages with a sloped floor can also be tricky to deal with. Get your garage inspected to ensure it meets all the requirements.
---
Other Products
Traction Magic – Walk On Ice
The handy disposable canister can be taken everywhere with the same 100% naturally occurring minerals that provide instant traction on ice. Use it on sidewalks, steps, or as an instant traction agent for your car.
Safe Thaw
Imagine an ice melt you can put down and never worry about. It won't harm animals or children, and it won't damage your property. That's Safe Thaw. Unlike anything else on the market, Safe Thaw can change how winter affects our planet.
---