4 Things You Can Do To Reduce Your Snow Removal Cost
With winter quickly approaching and snow starting to gather up outside your home, you're probably already starting to budget out the cost for hiring professionals to remove all the built-up snow.
But what if we tell you that there is a way to significantly reduce your snow removal cost?
The list below consists of a few things that you can do to reduce the cost of snow removal:
Paw Safe Ice Melt
Safe Paw
The Original and the #1 Pet and Child Safe Ice Melt for over 20 years. Guaranteed environmentally safe – will not harm waterways and sensitive wetlands.
1. Invest in Multi-Functional Ice Melters
The best thing that you can do to reduce your snow removal cost this winter is to invest in ice melters.
Not only do ice melters work efficiently, some even come with more than just one function.
Safe Paw snow ice melt consist of a dual-effect compound that works hand in hand with the crystal core to melt away snow while simultaneously providing traction, thus preventing any slippery residue.
What's better is that these ice melters come in various sizes: an 8lb. jug, 22lb. Flexipail, and a 35 lb. pail.
The benefit of the larger pail is that you can make a one-time purchase and store the rest for later use thanks to the longer shelf life of the Safe Paw ice melters.
You will not have to worry about hiring professionals or using our snow ice melt as it is safe and easy to use. Our product comes with all the instructions needed to get started.
2. Act Sooner Than Later
Do not make the mistake of letting snow sit and turn into ice. The longer you let snow accumulate, the harder and costlier it gets to get rid of it.
While it is best to use a snow ice melt, you can also make use of a shovel if it doesn't snow a lot in your area.
Shovels require manual work and can be a little tiring to use but they can be a good option if you want to save money. However, you will have to buy a shovel if you don't already own one.
3. Snow Blowers
Okay, let's get it straight. Snow blowers are expensive, often difficult to maneuver, and not always effective as they are made to work in specific situations, i.e.: a snow blower for wet snow might not work for dry snow.
Still, they deserve a mention since according to consumer reports, they can be quick and reliable if used right.
This method may be more expensive than the other two, but it is substantially cheaper than the overall cost of hiring professional snow removers every year.
4. Heated Floor Mats
Floor mats are suitable for areas that receive little snow.
Place these mats wherever you want and they'll get the job done. However, remember that they are not as effective as a snow ice melt since they cannot handle heavy snow.
Follow these simple tips to reduce your snow removal cost. The key lies in using the right option and going for the DIY approach instead of hiring professionals. However, in some cases, hiring professionals might be your only option.
Still, to reduce the cost, you can use an ice melt to reduce the amount of snow and call pros as soon as possible.
Other Products
Traction Magic
Stay safe on slippery surfaces with a product that's 100% natural and safe for pets, people, and your property. Use Traction Magic on sidewalks, steps, or as instant traction for your car. Made in the USA.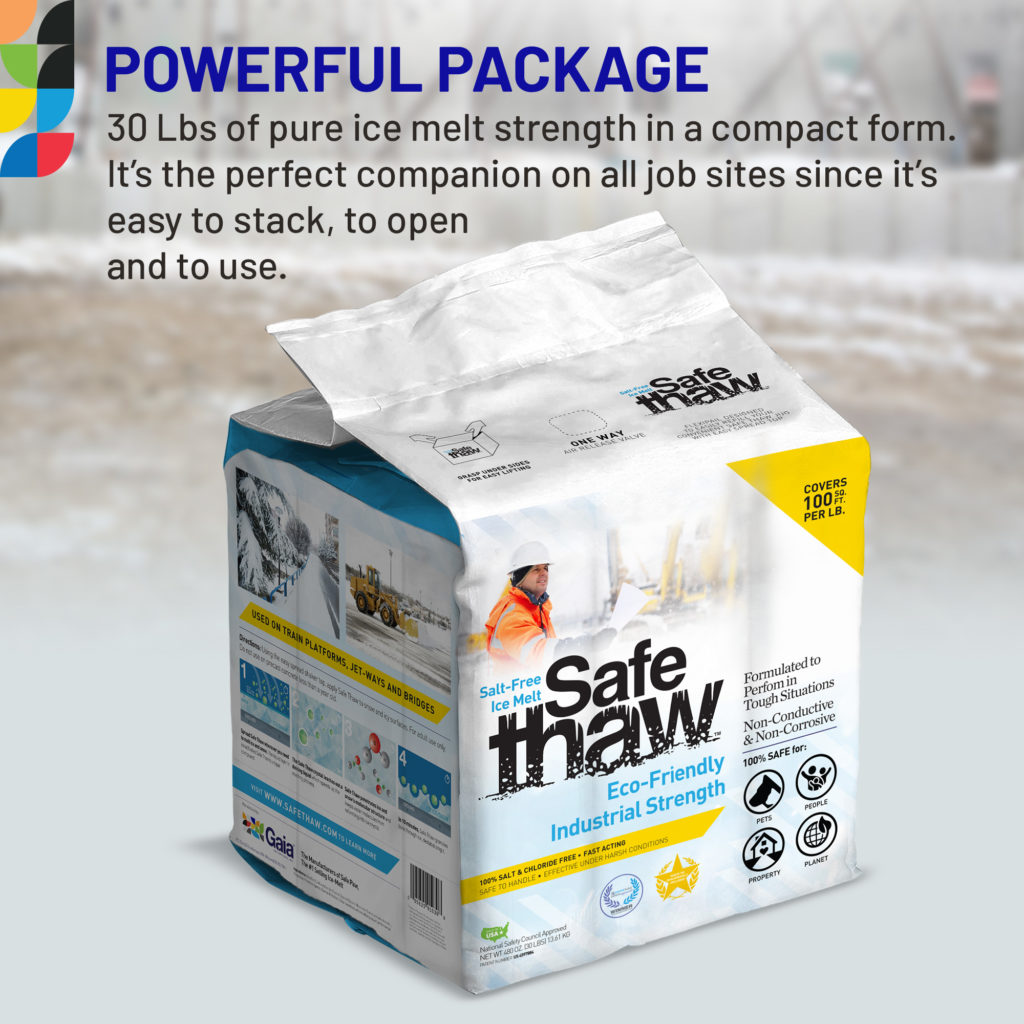 Safe Thaw
Imagine an ice melt you can put down and never worry about. It won't harm animals or children, and it won't damage your property. That's Safe Thaw. Unlike anything else on the market, Safe Thaw can change how winter affects our planet.
---