How Much Ice Melt Do I Need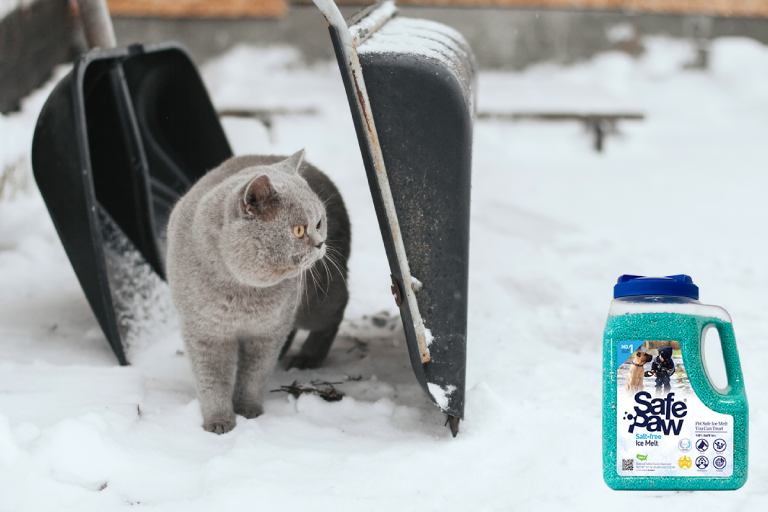 There is a lot of debate about how much ice melt do I need and what I should do to keep my home safe in winter. These are valid questions that have a huge impact. With a range of products available in the market, the usage and application can drive you insane. But, ice melt products are not to be used as per free will. A proper user manual or instruction comes with every product; you must pay attention to it.
Eco-Friendly Ice Melt
With Safe Thaw, we highlight the usage of the product right on the cover so that you can be prepared with an approximate quantity throughout the season. Snowfall is unpredictable, and the ice formation can make it difficult to understand how much you will need. Safe Thaw is a urea-modified product with intense ice-melting boosters, special glycols admixture and surfactants that break the ice immediately upon impact.
So, how much ice melt is good for your surface and surroundings?
Surface Area
Depending on the surface area, your application of the ice melt product will vary. Each product comes with its set of instructions that you must read before using. Generally, you need approx. 2 to 4 ounces of ice melt per square yard on the driveway.
Gaia Enterprises Inc. delivers 100% pet-safe and environmentally friendly winter products. Safe Paw, our flagship product, is the #1 selling pet-safe ice melt that does not harm pets, safe if ingested, and safe on all types of concrete.
Place Of Using The Ice Melt
It is best to know where you are applying the ice melt. Safe Thaw can be used on the roof, driveway, sidewalk, backyard, and almost everywhere. As a rule of thumb, you only need 1/2 a cup of ice melt per square yard. When applying it, remember to spread it evenly, so it reaches all corners of the area.
Application Method
Instead of using a big shovel or a scoop, it is best to use a small fertilizer spreader to apply in small areas. This will allow you to use a limited quantity of ice melt and evenly distribute the product.
Store In A Dry Place
How much ice melt I need depends on how you store the product. If the product is exposed to moisture, it will make it clumpy and hard and force you to use more than required. It is best to store it in a dry and safe place, such as your garage, in an airtight container. You must retain its original texture to avoid overuse.
Conclusion
Safe Thaw is created to make your lives easier. You need to use only half a cup per square yard as a product, making it a cost-effective ice melter. The pellets spread evenly all around the place, and you will see it work immediately. It works below zero-degree temperature and can last up to 72 hours on the surface. It does not get affected by the freeze/thaw cycle because of its unique ingredients that are dual-patented.
So, next time you wonder how much ice melt do I need, keep the general rule in mind before applying. It is best to use the product sparingly. Happy Holidays!
Other Ice Melt Products
---