The Science Behind Ice Melts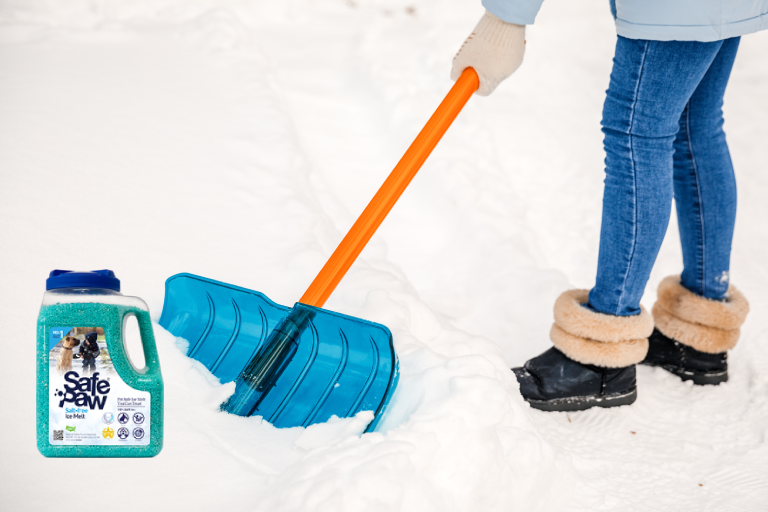 A lot of people think that ice melt is just a fancy name for rock salt, but it's actually a whole category of products.
The main difference is that ice melt products contain additives that allow them to be more effective at melting ice in colder temperatures than rock salt alone.
Not all ice melts are created equal, though—some are better than others.
You should also keep in mind that most ice melts are harmful to pets and small children who might come into contact with them on the sidewalk or driveway (especially if you live in an area where there's a high risk for falls). So always read the label before using any product intended for melting ice (especially if you're looking for a pet-friendly salt).
Eco-Friendly Ice Melt
The Science Behind Chloride-Based Ice Melt
An ice melt is a de-icing product that melts ice and snow. It's made up of a combination of sodium chloride, calcium chloride, magnesium chloride, potassium acetate and other ingredients that help break down the bond between water molecules.
Gaia Enterprises Inc. delivers 100% pet-safe and environmentally friendly winter products. Safe Paw, our flagship product, is the #1 selling pet-safe ice melt that does not harm pets, safe if ingested, and safe on all types of concrete.
When you spread an ice melt on your walkway or driveway in winter, it dissolves into tiny particles that float in the air so they can be breathed deep into your lungs. This can cause serious health problems if you're not careful about what kind of ice melt you choose for your home or business property.
Use A Pet -Friendly Salt/Ice Melt
If you're wondering- is salt bad for dogs? The answer is yes, yes, and yes.
Safe Paw is a product that can help you keep your pet's paws safe during the winter months. It's chemical-free, salt-free, and acetate-free and comprises natural ingredients. Safe Paw is safe on your pet's paws!
As you may already know, salt can destroy your property and harm your pets.If you're looking for a pet-friendly salt/ice melt, Safe Paw is the way to go. Safe Paw is an ice melt safe for pets, made from all-natural ingredients and is safe for pets and children. It's also less messy than DIY ice melters that require regular refills, so it saves you time and energy!
How Safe Paw Works
Safe Paw is made of a modified crystalline amide center, interspersed with glycol admixture and also contains traction agents. The liquid component begins melting ice immediately while breaking surface tension.
The crystal-core effectively penetrates and destabilizes ice, thus speeding up the melting process. Safe Paw leaves an invisible layer of protection which helps prevent ice from sticking to surfaces for up to three days.
Other Ice Melt Products
---