Ice And Snow Removal At Home- Who's Responsible?
Every winter, beginning in November and lasting through March and April, the dreaded frigid temperatures, as well as snow and ice, descend. We get up early to shovel snow from cars and driveways and spread Safe Paw non-toxic ice melt to prevent slips and falls, but are you aware of your legal obligations as a homeowner to clean your property? 
Non-Toxic Ice Melt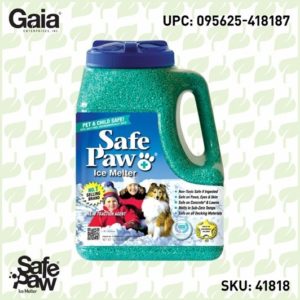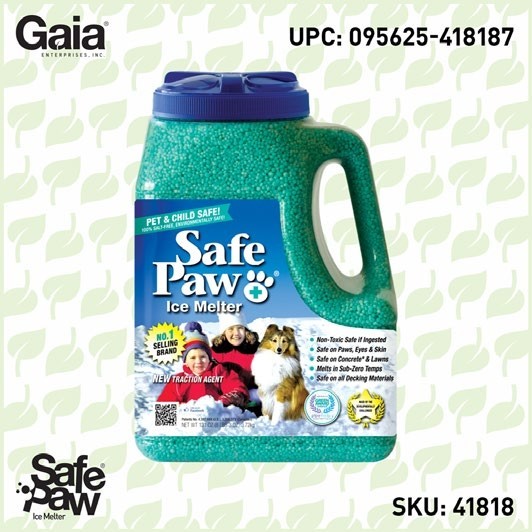 Safe Paw
The Original and the #1 Pet and Child Safe Ice Melt for over 20 years. Guaranteed environmentally safe – will not harm waterways and sensitive wetlands.
Who Is Responsible For Snow And Ice Removal?
Ice and snow removal from driveways, pathways, sidewalks, and parking areas linked to a property is the responsibility of the owner. It means that even though you and your neighbor share a space, it's best to be safe and treat it as if it were your own.
If a pedestrian slips and falls on or near your property, you may find yourself on the receiving end of legal action. All residential property owners should check with their city or state to identify their responsibility for removing snow and ice during a storm. 
Condominium unit owners should also check with their association to see what responsibilities they would be responsible for. While most condo associations have contracts to keep the common spaces in good condition, it's vital to understand your duties as a resident or owner.
Get ready for winter with the ONLY Pet Safe Ice Melt you can trust
How To Remove Snow And Ice?
Safe Paw non-toxic ice melt is safe to use around pets and children while still being gentle on concrete walkways. It has a crystalline amide core that is injected with glycols and has a non-corrosive structure. Unlike rock salt and other salt-based ice melting products, including potassium chloride or sodium chloride can only melt ice to a temperature of 24 degrees. 
Salt-based treatments take longer to work, and the crystals frequently remain on the surface of snow and ice for long periods before penetrating, posing a risk to pets and children if they ingest the contents. You won't need as much Safe Paw as you would with other ice melting products. Safe Paw is a salt-free, non-corrosive product that is also good for the environment.
Where To Buy Safe Paw Ice Melter?
Safe Paw is a product that is easily available in the United States and Canada. It can be bought from Amazon, Veterinary clinics, pet stores, grocers, and drug stores. You can also use the store locator at the Safe Paw site to find the product locally.
Get ready for winter with the ONLY Pet Safe Ice Melt you can trust
Conclusion
Snow removal legislation in several states and towns is subject to specified time limits. Many localities have their own rules, so it's always a good idea to verify with your local or state ordinances.
Winter has arrived, bringing with it flurries, snowstorms, hail storms, Nor'easters, blizzards, and just plain chilling cold. Make sure you're ready to fight Mother Nature's force ahead of time. Finally, keep in mind your neighbors, acquaintances, and family members who may not have the resources or ability to adequately sweep their sidewalks, etc. A salt-free ice melt like Safe Paw is the best option to overcome your winter woes. 
Other Ice Melt Products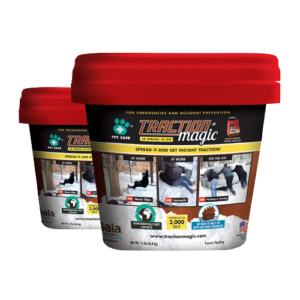 Traction Magic
Stay safe on slippery surfaces with a product that's 100% natural and safe for pets, people, and your property. Use Traction Magic on sidewalks, steps, or as instant traction for your car. Made in the USA.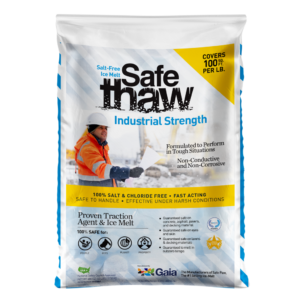 Safe Thaw
Imagine an ice melt you can put down and never worry about. It won't harm pets, kids and your property. That's Safe Thaw. Unlike anything else on the market, Safe Thaw can change how winter affects our planet.