How To Use Traction Agent On Your Business Premises?
There isn't a winter that goes by without you feeling the chill and the pinch at the same time. Chill because of the freezing temperature and pinch because of the expenses you might incur. Snow may seem fluffy and beautiful, but it does a ton of damage if not tended to properly.
As a business, we understand the need for you to purchase ice melt that won't damage concrete and avert injuries at the same time. Business premises popularly use rock Salt or Sodium Chloride as it works by lowering the freezing point of water. It forms a water and salt solution known as brine. Unfortunately, this solution essentially breaks the surface and the ice bond, such as concrete, sidewalks, driveways, etc.
Ice Melt popularly comprises sodium chloride, but it includes other chemical compositions, such as calcium chloride, magnesium chloride, potassium chloride, etc. It is usually in pellet form, grainy, or flaky. However, blended ice melt has gained popularity amongst businesses because it uses the advantages of two or more ice melt compositions.
Get ready for winter with the ONLY Salt Free Ice Melt you can trust
Despite these products, customers often ask us 'how to melt ice on driveway without salt?' Since businesses are making decisions, we have the safest ice melt that won't damage concrete or harm your surroundings. It not only melts the ice but also provides traction while walking or driving.
Safe Thaw is a 100% chloride-free and salt-free ice melt that helps businesses, small and big, to battle their winter woes successfully. Unlike other ice melt products, it is safe to handle and is effective even in harsh winter conditions. It helps to lower the freezing point even in sub-zero temperatures. In addition, it has a unique patented formula that penetrates the ice and snows molecular structure, thus preventing them from reforming into crystals.
How To Melt Ice On Driveway Without Salt?
Since your business premise is extensive, kitty litter, sawdust, or beet juice household hacks are not the correct solution. As Safe Thaw is a salt-free ice melt, it does not cause any damage to your asphalt or concrete, thus, increasing their longevity.
Another interesting point, it is cost-effective and covers around 100 sq. ft. in approximately a pound. No product is safe unless it is safe for your pets and kids. Imagine having a pet store with open ground but without the proper ice melt to help your pet customers come in safely!
Safe Thaw solves that problem because it is gentle on their paws and does not hurt or burn them at all. So whether snow, rain, or sun, now your pet customers can enter any time. And the best part, even if they lick their paws and accidentally ingest it, it won't harm them.
Get ready for winter with the ONLY Salt Free Ice Melt you can trust
To Conclude
We want to make a conscious decision to purchase the best ice melt that won't damage concrete nor harm the environment; Safe Thaw comes right away. No more toxic ice melts or beet juice brine; get reliable and hassle-free solutions right away!
Other Ice Melt Products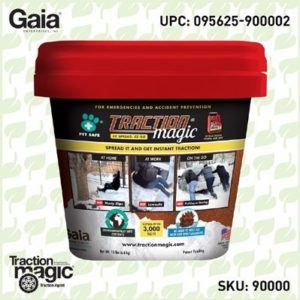 Traction Magic
Stay safe on slippery surfaces with a product that's 100% natural and safe for pets, people, and your property. Use Traction Magic on sidewalks, steps, or as instant traction for your car. Traction Magic provides instant traction on all icy surfaces.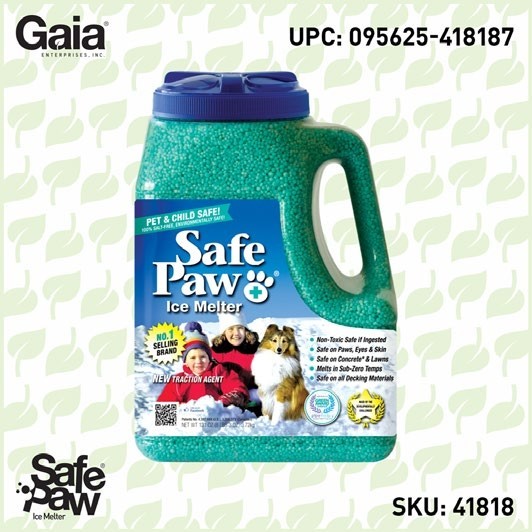 Safe Paw
Imagine an ice melt you can put down and never worry about. It won't harm animals or children, and it won't damage your property. That's Safe Paw. Unlike anything else on the market, Safe Paw can change how winter affects our planet.