Do De-Icers Damage Your Car Paint?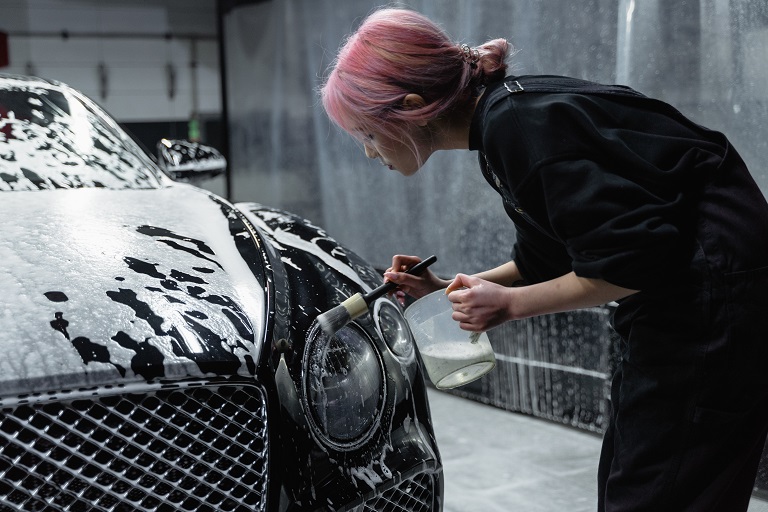 As a vehicle owner, you should be aware of what eats paint off a car. In addition to keeping your vehicle looking new, protecting the paint can help to increase its resale value if you decide to sell it later.
Modern de-icers have no negative effects on the paintwork of modern vehicles. It is not recommended to use ice melter for roofs or de-icer in any other part of the vehicle, including the interior and around the engines, because the chemicals do not mix well and may cause irreversible damage.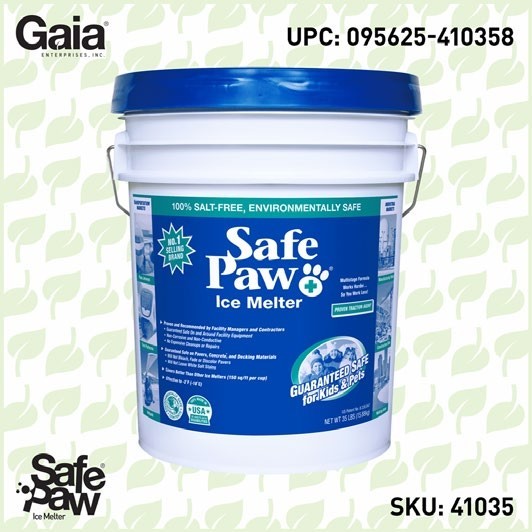 Safe Paw
The Original and the #1 Pet and Child Safe Ice Melt for over 20 years. Guaranteed environmentally safe – will not harm waterways and sensitive wetlands.
Is It Possible For Ice Melt To Damage The Car Paint?
While road salt brine and ice melt are typically very effective at managing snow and ice and protecting citizens' safety on the roads, they do come at a cost. The corrosive film left by icemelt on roofs and other surfaces can harm metal, painted, or surfaces. Magnesium chloride is harmful to paint and causes rust damage. A good hose spray under the car or on the tires can also help wash away some of the magnesium chlorides.
Vinegar-based pretreatments, alcohol-based solutions, and dishwashing soap are not harmful to the paint on your vehicle. They do, however, remove car wax and, over time, expose the finish to the elements and corrosive chemicals such as road salts. Windshield covers that have been soaked in a saltwater solution raise similar concerns. If you use windshield pretreatments or ice-melt regularly, remember the importance of total car care and wash and rewax the car.
Get ready for winter with the ONLY Pet Safe Ice Melt you can trust
Deicers, such as calcium chloride and magnesium chloride, are made of more complex molecules that disperse more ions when dissolved in water. When these molecules dissolve, they can be even more damaging to a vehicle's sheet metal. The pores in question are too small to allow water and salt ions to penetrate the metal beneath. However, the ions released during the salt dissolving process eventually produce a mild acid that attacks the clear coat surface. A variety of other contaminants and impurities enter the salt slurry, further acidifying it. This acid will gradually degrade the car paint, causing it to discolor, fade, and eventually fail.
Is It True That Salt Corrodes Car Paint?
It is critical to understand that icemelt on roofs and other surfaces are corrosive which have salt. Salt accumulates on your car. It will eat away at the paint over time. Rust will eventually form on the bottom half of your vehicle as a result of the damage. You can save the paintwork by using a salt-free ice melter.
Get ready for winter with the ONLY Pet Safe Ice Melt you can trust
Conclusion
To melt the ice and the snow, ice melt companies use hazardous chemicals and salts. The issue with most ice melters for roofs, driveways, or vehicles is not that they are ineffective against melting ice. But they are toxic to humans and animals. Safe Paw Ice Melter is non-toxic, salt-free, and effective. The key to finding a suitable ice melter is to find one that works and does not contain salt.
Other Ice Melt Products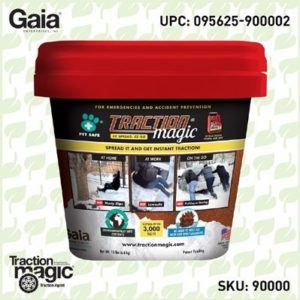 Traction Magic
Stay safe on slippery surfaces with a product that's 100% natural and safe for pets, people, and your property. Use Traction Magic on sidewalks, steps, or as instant traction for your car. Traction Magic provides instant traction on all icy surfaces.
Safe Thaw
Imagine an ice melt you can put down and never worry about. It won't harm animals or children, and it won't damage your property. That's Safe Thaw. Unlike anything else on the market, Safe Thaw can change how winter affects our planet.