Clearing Ice From Your Driveway In A Eco-Friendly Way
The winter months are a great time for snow sports, but they can also be stressful if you have to clear your driveway of ice and snow. You don't need to use harsh chemicals or dangerous tools when clearing your driveway of ice. There are many salt-free ice melt options and other eco-friendly methods that won't harm the environment or your family.
Let's understand one by one.
Eco-Friendly Ice Melt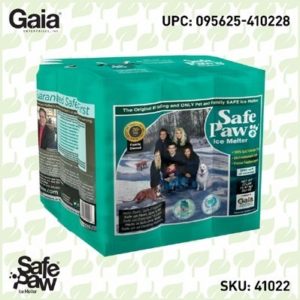 Safe Paw
The Original and the #1 Pet and Child Safe Ice Melt for over 20 years. Guaranteed environmentally safe – will not harm waterways and sensitive wetlands.
Invest In Traction Agent
One of the most eco-friendly ways to melt snow and ice is by using a traction agent. Traction agents are sprinkled on ice and make surfaces more slippery, which allows snow and ice to slide off of your property. Traction agents prevent any damage that might occur as the ice melts away from your property. Walk On ice is a non-toxic traction agent that provides instant traction.
Use Salt-Free Ice Melt.
There are several types of ice melts available for purchase. Before purchasing, ensure that the ice melt you buy does not contain salt, calcium chloride, magnesium chloride, or potassium chloride. This is important because when these chemicals come in contact with moisture, they can cause serious burns on your skin and eyes.
Additionally, you must purchase an ice melt made in the USA because this ensures that it has been tested by the EPA (Environmental Protection Agency).
That's the reason so many people believe Safe Paw is the best salt-free ice melt. It helps eliminate the need to purchase and experiment with ice melt every season.
Get ready for winter with the ONLY Pet Safe Ice Melt you can trust
A patented and National Safety Council-approved ice melt—it does not contain any toxic chemicals. It is 100% salt-free and chloride-free and formulated to perform in the most challenging weather conditions. Some people think that using the best kitty litter for ice melt is sufficient, it's not. Kitty litter only adds some traction and does not melt ice. Moreover, it's a messy solution you don't want around your house or business premise, So if you are worried about which is the best salt-free ice melt to use, you got the answer.
Now you know what chemicals can be harmful if used as ice melts. So before you buy your ice melt in bulk, ensure it doesn't include any of the above.
Get ready for winter with the ONLY Pet Safe Ice Melt you can trust
Conclusion
If you are looking for an eco-friendly alternative to using salt to clear snow from your driveway, consider using chemical-free ice melt. It is less damaging to the environment and does not contain calcium chloride or magnesium chloride.
Get ready for winter with the ONLY Pet Safe Ice Melt you can trust
Other Ice Melt Products
Traction Magic
Stay safe on slippery surfaces with a product that's 100% natural and safe for pets, people, and your property. Use Traction Magic on sidewalks, steps, or as instant traction for your car.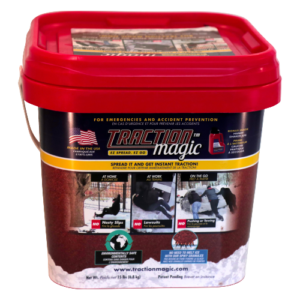 Safe Thaw
Imagine an ice melt you can put down and never worry about. It won't harm pets, kids and your property. That's Safe Thaw. Unlike anything else on the market, Safe Thaw can change how winter affects our planet.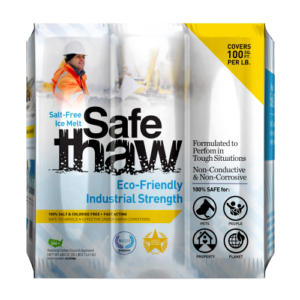 ---