Safe Thaw Open Bags: How To Keep Ice Melt Safe?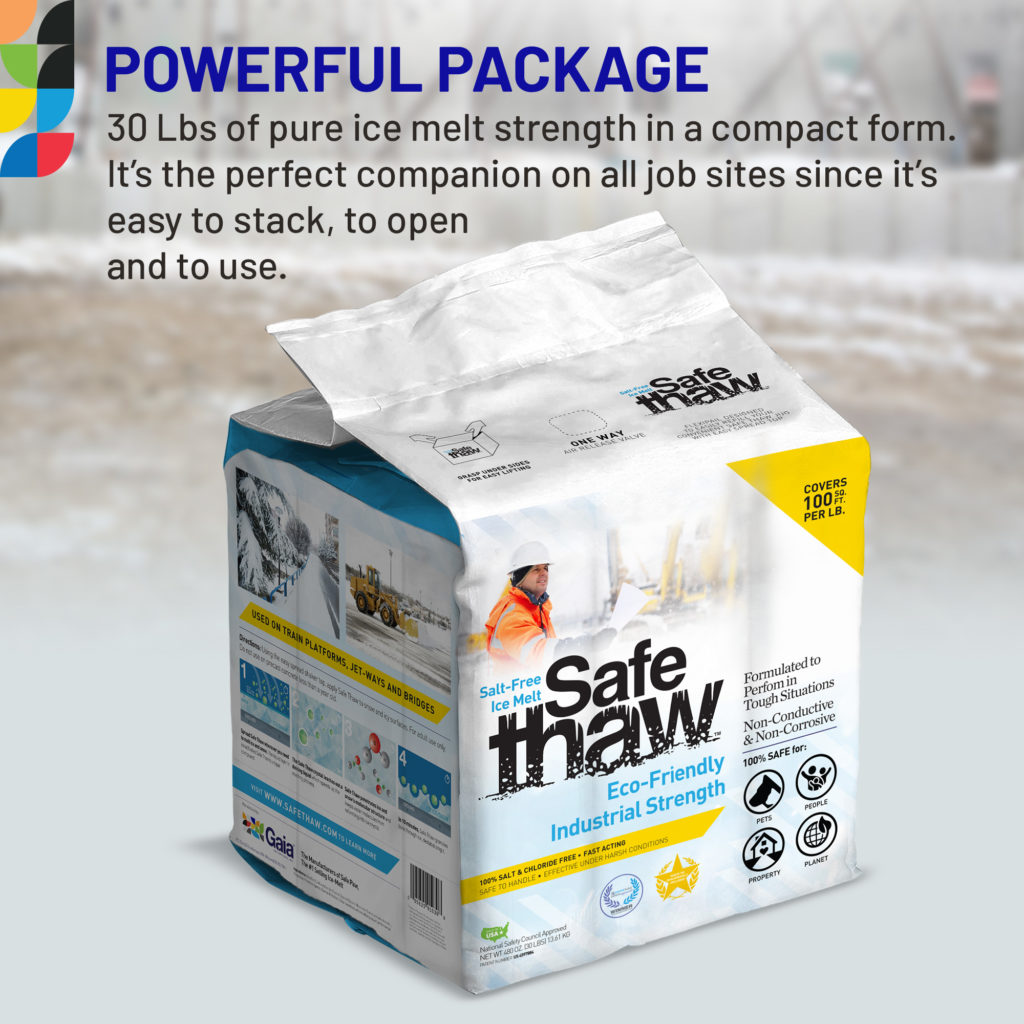 If you're a business owner using ice melt and worried about the storage and safety of the product you're not alone. Every bulk ice melt has a shelf life. There are several bulk ice melt for sale in the market, we grade them on every parameter but often forget the most important thing—storage. The majority of the ice melt products have chloride and salt in their blend that is not entirely safe for the environment. Each product has a different way of storing so that it lasts long, and we do not want to invest in anything that might spoil soon.
While you may have often used different bulk ice melt, storing them becomes quite a challenge. Safe Thaw is one such product designed to withstand any weather condition. While you may use it only in winters, keeping them throughout the year and helping it sustain the warm summers is also a challenge.
So, How Can We Store The Product Properly?
The snow season is soon going to end. With this starts the worry of bulk ice melt owners- how to store the ice melt properly.
You want to store your bulk ice melt so that you can reuse it next season. Unfortunately, we have often observed that the salt either solidifies or loses its properties, making it difficult to use. 
Safe Thaw comprises 100% natural ingredients. It won't damage your property, vegetation harm kids or your pets. The pellets comprise modified carbonyl diamide crystals with special glycols that start acting as soon as they touch the icy surface. It destabilizes the ice and does not allow water molecules to refreeze, making it an ideal solution for you.
Get ready for winter with the ONLY Salt Free Ice Melt you can trust
Here Are A Few Ways To Keep Your Product Safe:
Ensure the place you store Safe Thaw is humidity-controlled and does not have any moisture around. Store it away from air and humidity, so it doesn't bind together.
You must keep Safe Thaw in an airtight container, away from sunlight, or ensure that the jar's lid is shut tight before storing it for the next season. While Safe Thaw comprises all-natural ingredients, it is possible to bind together. To prevent such problems from taking place, you must keep them in an airtight jar or container.
If the bag is open, you must transfer the remaining ingredients to an airtight container to prevent clumping or hardening by the following season.
Conclusion
Several bulk ice melt for sale in the market claim to be better products than Safe Thaw. However, you may not realize that while others have salt or sodium chloride composition with other chlorides, Safe Thaw will always protect your environment and home. Many businesses use ice melt for new concrete which is not a good idea and we have discussed in many articles earlier. 
Other Ice Melt Products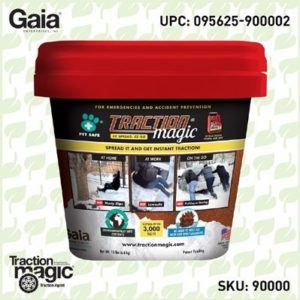 Traction Magic
Stay safe on slippery surfaces with a product that's 100% natural and safe for pets, people, and your property. Use Traction Magic on sidewalks, steps, or as instant traction for your car. Traction Magic provides instant traction on all icy surfaces.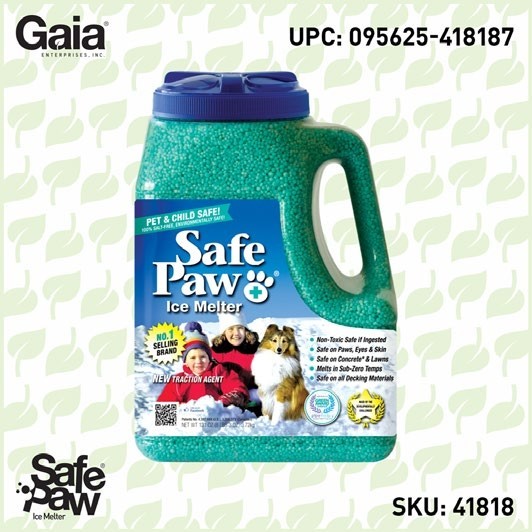 Safe Paw
Imagine an ice melt you can put down and never worry about. It won't harm animals or children, and it won't damage your property. That's Safe Paw. Unlike anything else on the market, Safe Paw can change how winter affects our planet.