How To Use Ice Melt In The Best Way Possible
Ice Melts are a go-to solution for most businesses and households, likewise, ahead of the winters to prevent any damages due to slick sidewalks and slippery entryways and parking lots.
Here we will go one by one so that you can make the most from this write-up, acquainting yourself both with the product's attributes and how to best or optimally use the product for getting the best results.
Ice melt compounds work by reducing the freezing point of water. Ice melt draws moisture in itself, and the liquid brine solution forms that later generates heat and melts ice.
Now, specifically, talking about the Safe Paw ice melt that is different from its peer products in the industry with no harmful chemicals including chlorine, magnesium acetate is a patented compound offering dual benefits. The product is non-corrosive and non-conductive. Also, when ingested, it is 100% safe for kids as well as pets. Last but not least, devoid of hazardous chemicals, Safe Paw is environmentally safe.
How Does Safe Paw Ice Melt Work?
The compound's or Safe Paw Ice Melt's liquid portion initiates the ice-melting process at once while at the same time breaking its surface tension.
The process thus enables the crystal core to speedily penetrate and weaken the ice and advance the melting process. Simultaneously the Safe Paw ice melt's proprietary traction agent offers protection against slips and falls. Also, the product draws the heat to make the process even more effective.
Get ready for winter with the ONLY Pet Safe Ice Melt you can trust
How To Best Use Ice Melt Or Safe Paw Ice Melt?
Like with any other product, to realize the best or optimal results, there is a certain way-out, and the same goes with Ice Melt or Safe Paw Ice Melt, here we will discuss the best ways to use the Ice Melt product to get a safe path and drive-ways in snowy climate:
The product employs a patented dual-effect compound that comprises a crystalline amide core i.e.infused with an exclusive glycol admixture plus the patented traction agents. So, what's the trick to best use the Ice Melt:
Environmentally Friendly Ice Melt
Safe Paw
The Original and the #1 Pet and Child Safe Ice Melt for over 20 years. Guaranteed environmentally safe – will not harm waterways and sensitive wetlands.
1. Do Not Use The Product In Excess:
The compound (Safe Paw) is needed to be used just as half of what you would use with salt that is in less amount. You need to sprinkle Safe Paw Ice Melt on the desired area and disperse it properly. Any excess application is not called for as there is no proof that heavy application of Ice Melt will hasten the melting process. Also, the application of too much product can be detrimental to the surface and the environment.
2. Pre-Treatment With The Ice-melt/ Application Before The Winter Storm
Before the snowfall, you can pre-treat the desired area with Ice Melt, and with such a prior application, the snow doesn't stick to the surface, preventing damaging slippery ways.
Closing Views
Besides these basic set of rules, there are other things to look out for, such as at the time of using Ice Melt, say you need to make out what product to use by determining its composition as well as the lowest surface temperature where it (safe Melt) will be effective. For this infra-red heat gun can be used. Also, Safe Melt's application or dispersal needs to be continued even during a storm as it keeps snow from getting hard-packed on surfaces.
Get ready for winter with the ONLY Pet Safe Ice Melt you can trust
Other Ice Melt Products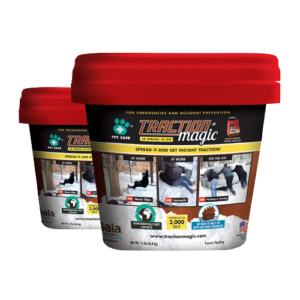 Traction Magic
Stay safe on slippery surfaces with a product that's 100% natural and safe for pets, people, and your property. Use Traction Magic on sidewalks, steps, or as instant traction for your car. Made in the USA.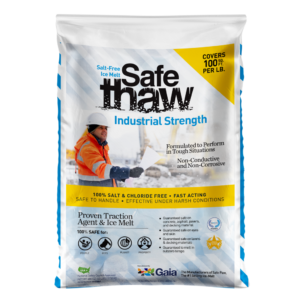 Safe Thaw
Imagine an ice melt you can put down and never worry about. It won't harm pets, kids and your property. That's Safe Thaw. Unlike anything else on the market, Safe Thaw can change how winter affects our planet.
---