How To Get Rid Of Salt Stains From Leather Shoes
You've found the perfect pair of leather boots to keep your feet toasty and dry this winter. You want to look after your new winter pair now that you've found them. If you reside in a region where ice-melting salt is used, you'll want to take extra precautions to avoid stains. We're all aware of the effects of salt on concrete, asphalt, and metal. So, how can we protect our leather shoes from corrosive salt? The best way to prevent the stains is by using safe ice and snow melt, free from harmful chemicals. There are many rock salt alternatives available in the market. Let us know more about how to get rid of salt stains from leather shoes and the rock salt alternative.
Salt-free Ice And Snow Melt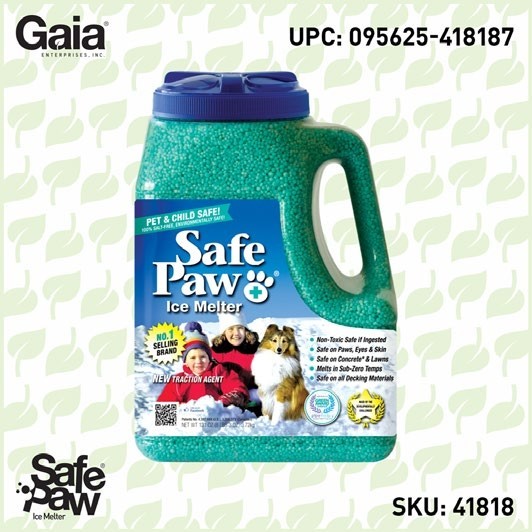 Safe Paw
The Original and the #1 Pet and Child Safe Ice Melt for over 20 years. Guaranteed environmentally safe – will not harm waterways and sensitive wetlands.
Simple Steps To Remove Stains From Your Leather Shoes
Pre-treating your leather shoes with dirt and water-repellent lotion or spray is the first step in protecting them from sidewalk salt. Keeping the shoes polished creates a buffer between the salt and the leather, preventing damage.
Wipe down your shoes with a soft cloth or paper towel. When you go home, use one tablespoon white vinegar with one cup of water to erase salt stains. Gently blot the salt stains off the shoe using a soft towel dipped in the mixture, wringing off the excess moisture. Allow them to dry after applying sparingly.
Place a shoe tree in your shoes for an hour or two to dry them out. Do this every time you wear your leather shoes to remove moisture from normal wear throughout the year.
If your leather shoes are entirely wet after stepping in snow or a puddle, pack them with crumpled-up newspaper and dry them slowly away from direct heat.
After cleaning, keep your leather shoes in good condition by washing and conditioning them regularly to avoid cracks and replace lost oils, keeping the leather supple.
Apply a small amount of store-bought leather conditioner or lotion to the shoes and buff it in. It will soften the leather and undo the salt's effects. A few drops of olive oil will be enough if you don't have any leather conditioner on hand. Apply a layer of olive oil to the shoes' surface with a soft cloth.
Get ready for winter with the ONLY Pet Safe Ice Melt you can trust
Use Rock Salt Alternatives
Salt is a mixture of sodium chloride and calcium chloride used to melt ice on roadways, sidewalks, and parking lots. This salt settles on the ground, leaving a bothersome white film on your shoes. With a salt-free, natural ice melt, you can easily avoid staining leather shoes and even your indoor floorings. As this ice melt is free from corrosive salts, it will not damage your concrete. It is free from toxins and, therefore, safe for pets, plants, and the environment. It does not leave behind any sticky or ugly mess and is easy to clean.
Get ready for winter with the ONLY Pet Safe Ice Melt you can trust
Conclusion
From the luxury of your home, the snow falling looks lovely, but when you have to walk across parking lots, streets, and sidewalks, your shoes may suffer. By taking some extra care of your leather shoes in winter and using a salt-free ice melt, you can ensure the shining shoe life of your favorite pair of shoes.
Get ready for winter with the ONLY Pet Safe Ice Melt you can trust
Other Ice Melt Products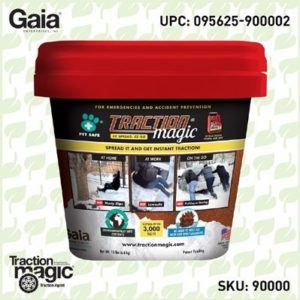 Traction Magic
Stay safe on slippery surfaces with a product that's 100% natural and safe for pets, people, and your property. Use Traction Magic on sidewalks, steps, or as instant traction for your car. Traction Magic provides instant traction on all icy surfaces.
Safe Thaw
Imagine an ice melt you can put down and never worry about. It won't harm animals or children, and it won't damage your property. That's Safe Thaw. Unlike anything else on the market, Safe Thaw can change how winter affects our planet.