Cost Effective Way Of Melting Ice Without Damaging The Concrete
It's difficult to keep business premises clear of snow and slick surfaces in winters. Slick and slimy surfaces are dangerous for employees and customers as they may cause slip and fall accidents. But cleaning the driveway, parking area and other surfaces is not only hard work but involves cost also. The business owners are always on the hunt for an economical ice melt that won't damage concrete. They use rock salt, other chloride salts, or chemical ice melt products for melting ice. But are they safe?
Even though businesses have relied on rock salt and chemical-based ice melt products for a long time they are becoming aware of the shortcomings of the wholesale ice melt manufacturers. Let us understand more about the cost-effective ways of melting ice from your premises.
Rock Salt
Rock salt is one of the cheapest ways to clear snow from your premises. But is it? In fact, it is one solution that costs you the most in the long run. And the same goes for chemical-based ice melts like sodium chloride, magnesium chloride, and calcium chloride. These chlorides do more than melt snow and ice on your driveway and other pavements. It also penetrates your concrete's porous surface and settles inside, more or less permanently. 
Salt is acidic, making it more susceptible to degradation. Salt crystals in concrete also have the effect of attracting water and raising the concrete's saturation potential. The more freeze-thaw cycles there are in the winter, the more damage there is.
Ice Melt That Won't Damage Concrete
So is there an ice melt that won't damage concrete? Yes, there is. Safe Thaw is an ice melt that does not destroy concrete and conforms with stringent environmental laws of US regulatory bodies. 
It includes two ice-fighting capabilities to keep your business from having to deal with ice problems. First, Safe Thaw uses glycol to thaw the ice and prevent it from freezing again. It melts present ice and protects the surface from ice accumulation for 72 hours. 
All of the ingredients in the ice melter are natural. Safe Thaw is also effective on concrete and has no caustic effect on metals. It also safeguards you from slip and fall liability.
Buying Ice Melt In Bulk
You can use ice melts to remove snow or ice and boost traction. Pre-treatment pavements with enough salt-free ice melt help clear ice and prevent snow from sticking, requiring less deicer afterward. For this purpose, you can buy the ice melt from wholesale ice melt manufacturers. It will be a budget-friendly choice, and you will always have enough ice melt whenever needed. But before buying in bulk, make sure that your ice melt has a long shelf life.
Get ready for winter with the ONLY Salt Free Ice Melt you can trust
Conclusion
If you are looking for the best and most economical ice melt for your business, get a safe ice melt in bulk. It will be a cost-effective choice as it will save you money in both the short and long run. In addition, you will be safe from slip and fall liabilities and do not need to worry about costly spring repairs.
Other Ice Melt Products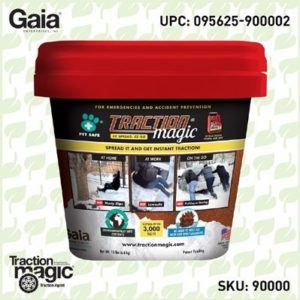 Traction Magic
Stay safe on slippery surfaces with a product that's 100% natural and safe for pets, people, and your property. Use Traction Magic on sidewalks, steps, or as instant traction for your car. Traction Magic provides instant traction on all icy surfaces.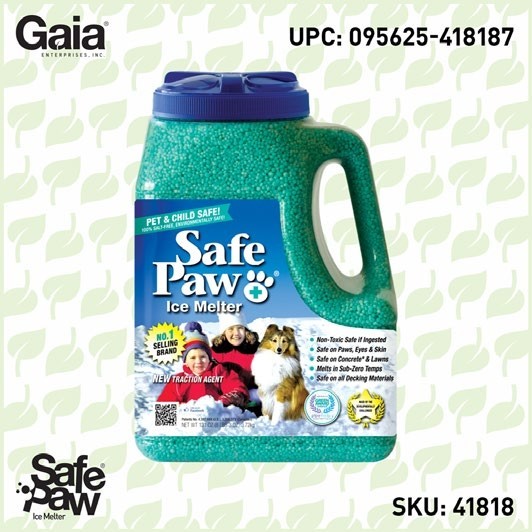 Safe Paw
Imagine an ice melt you can put down and never worry about. It won't harm animals or children, and it won't damage your property. That's Safe Paw. Unlike anything else on the market, Safe Paw can change how winter affects our planet.