Pittsburgh, Stop Salting Your Pavements
You may already know by now that this year we're having a La Nina weather pattern. Usually, during a La Nina year, there are cold conditions in the tropical Pacific region. That can lead to a wetter, colder winter for the northern U.S. and drier, warmer winter for the south. In the past decade, we've had four La Nina years. This year's La Nina is a moderate one, which probably means we are going to have a little warmer than average winter in Pittsburgh. January and February will still likely be our snowiest months, as usual. With snow all around us, going out for work and other purposes is one of the biggest challenges we face every day. Rock salt and ice melt are common tools we use for surface safety in winters. But did you know they can damage your concrete and asphalt?
Safe Salt-Free Ice Melt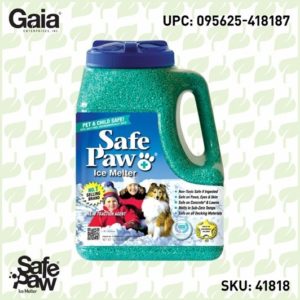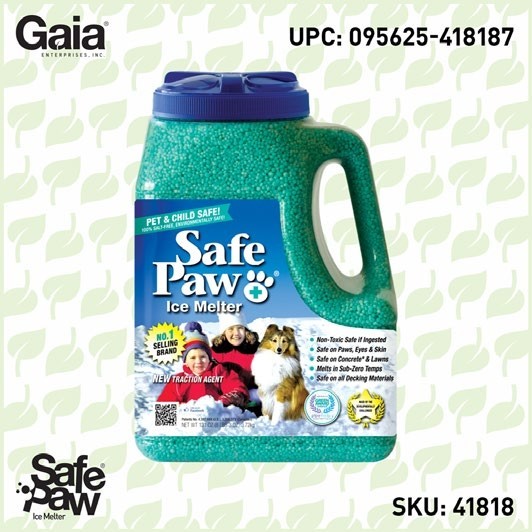 Safe Paw
The Original and the #1 Pet and Child Safe Ice Melt for over 20 years. Guaranteed environmentally safe – will not harm waterways and sensitive wetlands.
Here Are 3 Reasons Why You Should Avoid Salting Your Pavements-
1- Poisonous
The worst offenders for pets are rock salts and chloride-based ice melt. Rock salt is one of the most popular ice melt you'll find in the market. Chloride products are not only harsh on their paws and skin but are respiratory irritants and can cause problems like nausea, vomiting, or even diarrhea if ingested.
2- Corrosive Ice Melt Products
Rocksalt is the most popular ice melter for its price and not features. It's the cheapest option you'll see in the store and therefore used by everyone. But it may cost you multiple times its cost in the long run as it secretly corrodes your pavements, sidewalk, steps, and even vehicles parked in the open space.
3- Pollutes Environment
A recent study suggests that the salt concentrations in many U.S. lakes would fall outside the bounds necessary for healthy aquatic plants, animals, and microorganisms by 2050. Since the residue of ice melts and rock salt from the cities flows straight into the lakes and water bodies, it's impossible to remove.
---
Weather Forecast
---
So, What Should You Use On Your Pavement?
1- Use An Ice Melt Without Salt
Using ice melt is the simplest and most effective cure for your winter woes. Fortunately, there are safe, non-toxic, and chemical-free ice melt solutions available in the market to make your winters safe and unpolluted.
Using a salt-free ice melter composed of natural ingredients is the best way to clear the snow without damaging your concrete, rooftop, and plants. They are 100% safe to use around kids and pets too.
2- Ice Melt Home Remedy
Apart from using an ice melt without salt, you can make your own solution at home. Savvy homeowners are always on the lookout for a good ice melt home remedy to avoid the usage of rock salt and chemical-based ice melter on their property. One popular home remedy is using sugar beet juice as an ice melt. Although it is easily available and doesn't harm concrete and pets, it can leave stains on the de-iced surfaces. If you're thinking of rubbing alcohol, then you should be extra cautious while using it. Using excessive amounts of alcohol can cause skin, eye, and lung irritation.
---
Other Products
Traction Magic
Stay safe on slippery surfaces with a product that's 100% natural and safe for pets, people, and your property. Use Traction Magic on sidewalks, steps, or as instant traction for your car. Made in the USA.
Safe Thaw
Imagine an ice melt you can put down and never worry about. It won't harm animals or children, and it won't damage your property. That's Safe Thaw. Unlike anything else on the market, Safe Thaw can change how winter affects our planet.
---