How To Prepare Your Car For The Winters?
It's simple to get your car ready for ice, snow, and freezing temperatures. There are a plethora of things you can do to prepare for winter's worst, from installing four winter tires to replacing your wiper blades. Make sure your car is as prepared as you are this winter. It could save your life if you've prepared your vehicle for the winter and learnt to drive safely on ice and snow.
Examine the lights on your vehicle visually. The batteries of the car also need to be reviewed before winter arrives to ensure safety.
Make sure the car's front and rear lights, especially the flashing hazard lights, are working.
The windshield wiper fluid frequently freezes in the winter. Rather than waiting until spring, replace the fluid with one designed to spray in sub-zero temperatures.
See if your tires have enough tread. It is necessary to keep a check. If the treads are worn, they should be replaced. Replace them with snow tires, which have traction-enhancing treads and are made to withstand extreme winter driving conditions.
Rather than using regular wiper blades all year, invest in winter wiper blades to cut through snow and ice.
Check your windshield-washer system's spray nozzles. Wax or debris can sometimes clog them up. Clear blocked nozzles with a needle or pin.
Ice Melt For Driveways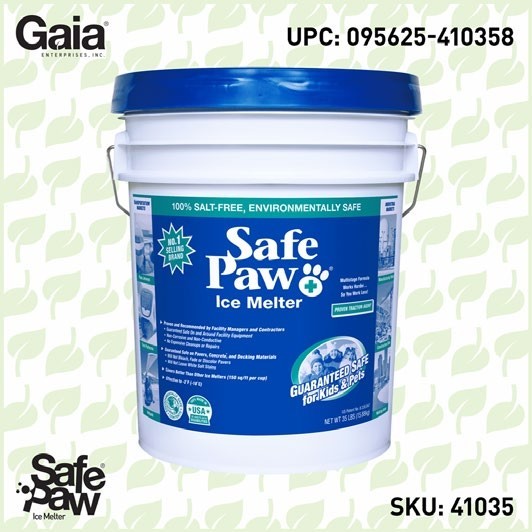 Safe Paw
The Original and the #1 Pet and Child Safe Ice Melt for over 20 years. Guaranteed environmentally safe – will not harm waterways and sensitive wetlands.
The use of road salt, which is common in the winter, can harm your car's paint. While rinsing it off in less time can help We have found no evidence that there is safe salt for the driveway or any other surface. Use an ice melter like Safe Paw that is salt-free. Safe Paw is free chloride, guaranteed non-corrosive to all metals, and non-conductive. It is Nontoxic and safe around children and pets.
Throughout the winter, keep the gas tank at least half full. It will reduce condensation and make it easier to start your vehicle on cold mornings.
A phone charger in the car is also a smart device to have on hand.
Always keep a shovel and snow and ice scraper in your vehicle. Another essential item to have on hand is a first-aid kit. Don't fall for false safe salt for the driveway. Use SafePaw ice melter that is salt-free and nontoxic.
Get ready for winter with the ONLY Pet Safe Ice Melt you can trust
Clear your car each time you go out to ensure maximum visibility. Furthermore, ice chunks from the vehicle's roof or hood may become dangerous to you and other drivers while driving. They are much heavier than automobiles and require much longer stopping distances. Their tires also tend to spray snow and rain into adjacent lanes, obstructing your visibility even more.
Get ready for winter with the ONLY Pet Safe Ice Melt you can trust
Conclusion
A few essential supplies like fertilizer to melt ice and tools with you while driving is the simplest way to combat the cold weather. To make it through the winter, your car, like you, should dress in extra layers and winterize your home to protect it from the elements. However, preparing is only half the battle. Driving in the winter necessitates a different approach.
Other Ice Melt Products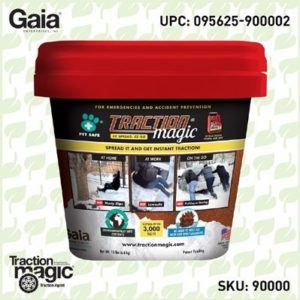 Traction Magic
Stay safe on slippery surfaces with a product that's 100% natural and safe for pets, people, and your property. Use Traction Magic on sidewalks, steps, or as instant traction for your car. Traction Magic provides instant traction on all icy surfaces.
Safe Thaw
Imagine an ice melt you can put down and never worry about. It won't harm animals or children, and it won't damage your property. That's Safe Thaw. Unlike anything else on the market, Safe Thaw can change how winter affects our planet.