How Much Does Residential Snow Removal Cost?
Snow removal can be done with shovels, snowblowers, and plows. Regardless of your efforts, ice will eventually find its way onto your driveway and sidewalks. Many localities require you to keep your walkways clear of ice. Taking out the ice can also protect you from slip-and-fall litigation. Snow and ice melters are essential if you reside in a climate where temperatures often drop below freezing throughout the winter months. The best snow removal equipment is determined based on the size of your driveway and the amount of precipitation. Let us know more about different snow removal methods.
Snow Shovel
The cheapest option is to purchase a snow shovel for around $20 and manually remove snow throughout the season. Shoveling snow by hand, on the other hand, takes time and can result in accidents.
Safe Paw – Non Toxic Ice Melt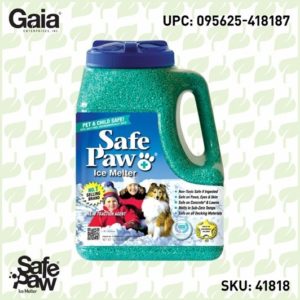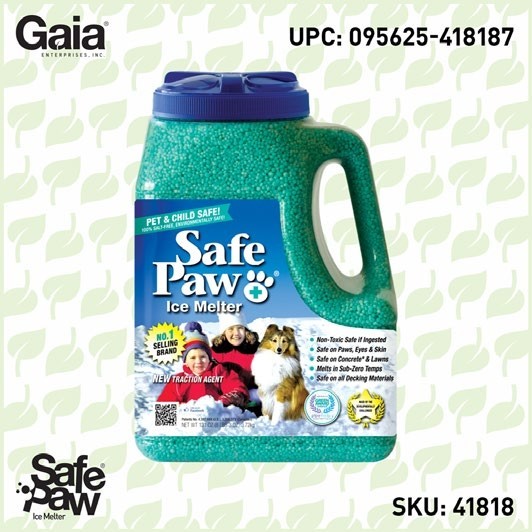 The Original and the #1 Pet and Child Safe Ice Melt for over 20 years. Guaranteed environmentally safe – will not harm waterways and sensitive wetlands.
It is one of the only ice melt products on the market that is safe to use around pets and children and is gentle on concrete walkways.
It has a crystalline amide core that is injected with glycols and has a non-corrosive structure. Ice does not stick to surfaces for up to three days after using this ice melt. An 8lb container of safe paw non-toxic ice melter costs around $21.
Rock Salt
A 50 lbs bag of rock salt costs nearly $10. It is an inexpensive snow removal method. If you are using it then be prepared to spend a large sum of money on repairing the damages caused by it. It can corrode metals, concrete, stamped driveways and is toxic for kids, plants, and pets.
Snowplow 
A snowplow attachment for a truck costs $1,000 to $2,500 on average. ATV and UTV snow plows kits range in price from $200 to $800 on average. Operating a plow necessitates some experience. Resurface your gravel driveway to correct wheel ruts, potholes, and tilting portions before plowing. 
Where To Buy Safe Paw Ice Melter?
This top-selling product is readily available at hardware stores, grocery chains, pet supply stores, and veterinarian offices throughout all cold-weather states. When you use this ice melt, you can be sure that you are not harming your concrete, family, pets, or the environment.
Get ready for winter with the ONLY Pet Safe Ice Melt you can trust
Snowblower
A gas-powered snow blower can be purchased for $400 to $1,200 or rented for $75 per day. Prices for an electric snowblower or thrower range from $100 to $250 on average, and they're ideal for level driveways or snowfall of 4 inches or less. Ongoing operations and maintenance incur additional costs.
Heated Driveways And Mats
The cost of a heated driveway ranges from $15 to $25 per square foot. Portable snow-melt mats cost $60 to $400 for a short walkway and $700 to 2,500 for a driveway. 
Conclusion
Using a safe ice melt is the best and cheapest option to remove snow. Safe Paw melts ice effectively and ensures the safety of people and pets all around the winter months. You don't have to worry regarding where to buy safe paw ice melter as it is available online and at your nearest store.
Get ready for winter with the ONLY Pet Safe Ice Melt you can trust
Other Ice Melt Products
Traction Magic
Stay safe on slippery surfaces with a product that's 100% natural and safe for pets, people, and your property. Use Traction Magic on sidewalks, steps, or as instant traction for your car. Made in the USA.
Safe Thaw
Imagine an ice melt you can put down and never worry about. It won't harm pets, kids and your property. That's Safe Thaw. Unlike anything else on the market, Safe Thaw can change how winter affects our planet.