Bought Safe Paw In Bulk And THIS Happened
Do you want to go for the most environmentally friendly option? Which are the most beneficial to pets, plants, and groundwater? And just like me, you have also used sand or sticky clay kitty litter. Then you know that it won't melt the ice, but it will provide you some traction to keep you from slipping. But what about snow piled up in your driveway and sidewalks?
Regardless of the way you choose to keep ice at bay, you must do it without delay. Last winter, I had a nasty incident where my pet ingested toxic ice melt chemicals mixed with snow. I had to rush him to my veterinarian and get him treated. After this incident, I did a lot of research on ice melt ingredients to find out the best solution for all my concerns. 
Finally, I got the ice melt safe for pets and concrete and effective on all surfaces and temperatures. It also has traction agents to avoid any slip and falls. To ensure that you can act promptly, keep a supply of your chosen product on hand at all times. I bought my salt-free ice melt Safe Paw in bulk and enjoyed the white scenery for the rest of the winters.
Pet Friendly Ice Melt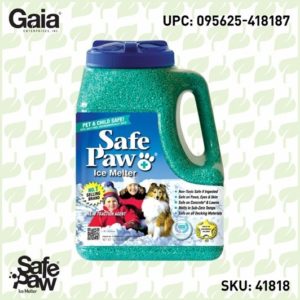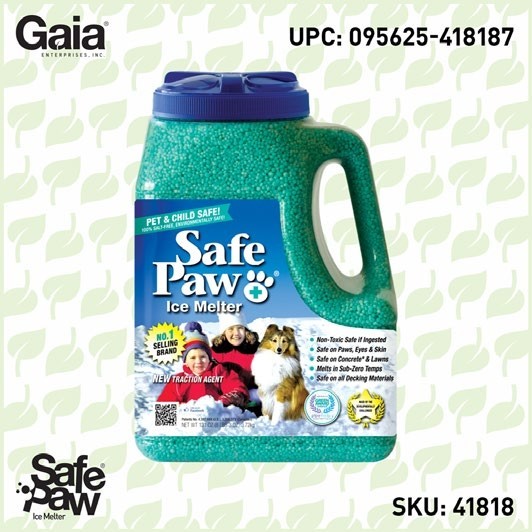 Safe Paw
The Original and the #1 Pet and Child Safe Ice Melt for over 20 years. Guaranteed environmentally safe – will not harm waterways and sensitive wetlands.
Why Did I Stop Using Salt-Based Ice Melts?
When I was using the chloride products, I always used the smallest amount possible. But still, they all were able to cause irreversible damage to my concrete. They can also corrode asphalt, brick, and metal railings. Although to varying degrees, they all can cause masonry damage. 
To avoid this I also applied a waterproofing sealer to driveways and pathways during the warmer months. I thought it would provide long-term protection against ice-related cracks. Next winter, even though my driveway was not heavily damaged, my metal railing started to rust.
My pet also suffered from itchy paws after his walks. But the incident where he was in a critical state after ingesting the toxic ice melt was a wake-up call for me. Hence, I decided to get a safe ice melt in bulk and be free from the hassle of traveling to a nearby store before every storm.
Get ready for winter with the ONLY Pet Safe Ice Melt you can trust
How Safe Paw Made My Winters Enjoyable?
Safe Paw is a natural product that effectively melts snow for up to 72 hours after its application. It is free from salt and acetate. It does not damage my concrete and metal railings.
Above all, my pet and kids can enjoy playing in the snow without any issues of itching and poison. This product has a long shelf life and can be stored in air-tight containers for the next winter. I still have some of it left from last winter and it has not formed clumps like other ice melts.
Get ready for winter with the ONLY Pet Safe Ice Melt you can trust
Conclusion
By getting the ice melt safe for pets and concrete in bulk, I have not only reduced my winter worries but have saved time, effort, and money. Hence, from my experience, I will recommend you to get this product before winter strikes and be safe and happy.
Other Ice Melt Products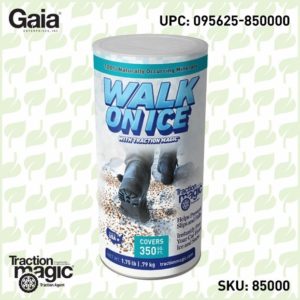 Walk On Ice
Walk On Ice safely in Winter, with the latest addition to the Traction Magic collection. The handy disposable canister can be taken everywhere with the same 100% naturally occurring minerals that provide instant traction on ice or snow.
Safe Thaw
Imagine an ice melt you can put down and never worry about. It won't harm animals or children, and it won't damage your property. That's Safe Thaw. Unlike anything else on the market, Safe Thaw can change how winter affects our planet.