Best Time To Shovel The Snow From Your Driveway
Shoveling is one of the oldest methods to clear ice and snow from the driveway. However, many homeowners get injured each year while shoveling the snow. Shoveling is not easy and takes practice. You must know where to start and how to pull the snow with the shovel.
In this article, we will talk about how to shovel snow the right way. We will also talk about the best time you should clean the snow.
Best time to shovel the snow from your driveway
Shoveling snow can be challenging if you don't know when and where to start. Knowing the optimum time for shoveling is as essential as knowing the right method of shoveling.
The process of shoveling snow should start in the morning itself. Do not wait for the snow to accumulate. Keep shoveling frequently throughout the day.
Often, people shovel once a day before going to the office or after returning home late at night. The accumulated no get order, and it's difficult to shovel. However, you can avoid shoveling while it's snowing because a big snow winter storm can occasionally result in a bodily mishap or injury that can hurt you for a long time.
Pet Safe Ice Melt
Safe Paw
The Original and the #1 Pet and Child Safe Ice Melt for over 20 years. Guaranteed environmentally safe – will not harm waterways and sensitive wetlands.
After a nighttime snowstorm, the following morning should be the best time to shovel because the snow will be fluffy.
When there is a modest amount of snow on the ground, the sun can quickly melt it once the snowstorm has passed.
Shoveling snow should be done as often as feasible. You should avoid having a mound of snow in your driveway because clearing it will be difficult. Before you start shoveling, understand the tools involved in it to avoid any injuries.
Get ready for winter with the ONLY Pet Safe Ice Melt you can trust
How to make shovelling safe?
While shoveling, there are various measures you should take. They can improve your safety in the event of a snow shoveling mishap. The first thing you'll need to do is get your wide, multi-purpose plastic snow shovel. You should shovel to one side and straight ahead. If you start slinging a large weight of snow over your shoulder, it's going to be strenuous.
To avoid slipping on the slippery surface, use a salt-free ice melt. Unlike salt, Safe Paw is a  non-corrosive and natural ice melt for concrete. It will help you in keeping your driveway and walkway free from snow. All chloride-based products, including homemade ice melt pet safe but chemical-based ice melt, have adverse effects on the infrastructure and environment. The homemade ice melt, pet safe but chemical-based ice melt are not safe for kids and pets as well. 
Get ready for winter with the ONLY Pet Safe Ice Melt you can trust
Conclusion
Many people choose to shovel snow based on preferences but, the determining factor should be safety. The optimum time to shovel snow is when it is safe to do so, not in the morning, afternoon, before it snows, or when you feel like it.
Get ready for winter with the ONLY Pet Safe Ice Melt you can trust
Other Ice Melt Products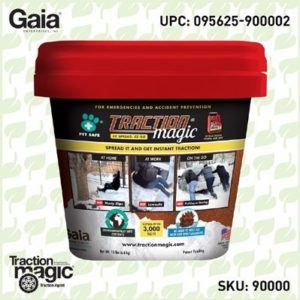 Traction Magic
Stay safe on slippery surfaces with a product that's 100% natural and safe for pets, people, and your property. Use Traction Magic on sidewalks, steps, or as instant traction for your car. Traction Magic provides instant traction on all icy surfaces.
Safe Thaw
Imagine an ice melt you can put down and never worry about. It won't harm animals or children, and it won't damage your property. That's Safe Thaw. Unlike anything else on the market, Safe Thaw can change how winter affects our planet.