Best Snow Shovel – Plastic Or Metal: What To Choose?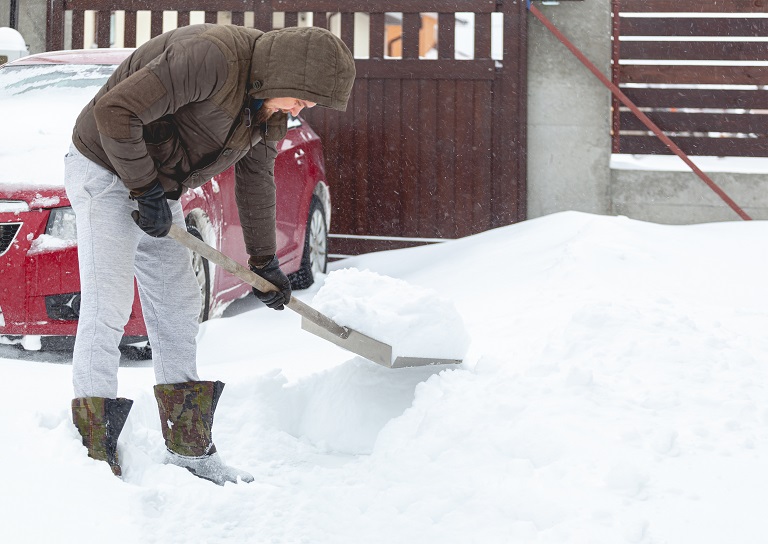 The snow shovel is an essential winter tool. We often have to remove snow from our homes, sheds, and cars in addition to maintaining the driveway and walks clear of snow so that they are not damaged by heavy snowfall. A snowblower can be an alternative to shoveling snow, but the best snow shovel –plastic or metal, on the other hand, is and always will be the most prevalent method for residential properties.
Metal Shovel
Metal shovels were first presented as steel shovels, which were extremely heavy and oversized. They were often small due to their weight; the more significant the blade, the more serious the shovel. However, they are now made of lightweight aluminum. Metal shovels are prone to bending or warping, and snow tends to stick to them. It makes them considerably easier to use and enables a wide range of forms and sizes. An alternative to shoveling snow is using Safe Paw ice melt which is non-toxic, pet safe, and environment friendly.
Safe Paw Eco-friendly Ice Melt
Get ready for winter with the ONLY Pet Safe Ice Melt you can trust
Plastic Shovel
Plastic shovels are incredibly light when it comes to how to remove ice. They're also available in a variety of forms and sizes. They also come in a variety of hues, giving you endless options. Snow does not adhere to plastic shovels as much as metal shovels since they are commonly coated with a non-stick coating. They won't bend or warp, either. A plastic shovel's most significant issue is that it will shatter or snap. The quality and kind of plastic used in constructing a shovel will significantly impact the shovel's ability to break.
Get ready for winter with the ONLY Pet Safe Ice Melt you can trust
Choosing The Right Snow Shovel
When the white stuff starts to fall, it's always wise to be prepared as a homeowner. Nobody likes to be stuck with a snow-covered sidewalk or driveway and no way to get out of the house or garage. It is when a basic snow shovel comes in handy. Using safe deicers is another excellent choice. SafePaw is a non-toxic ice melter that is safe not only for your home but also for your pet and children.
A metal blade will be more robust and powerful when you are thinking about how to remove ice. It's made to slash through thick snow or ice. It will be able to transport more snow, but it will also be heavier. Your back may be strained.
Plastic shovel blades are more lightweight and easy to operate. They're flexible, which makes it easier for the snow to slide off. If you have a hard driveway or a lot of rock or gravel, plastic is not a good choice for chipping away ice and will damage more readily.
A hybrid best snow shovel –plastic or metal is a great option. It is with a plastic blade and a metal strip at the end. It has the strength of metal for cutting through ice or shielding the blade's end from screws, rocks, or other debris.
Gaia Enterprises Inc. delivers 100% pet-safe and environmentally friendly winter products. Safe Paw, our flagship product, is the #1 selling pet-safe ice melt that does not harm pets, safe if ingested, and safe on all types of concrete.
Final Words
Shoveling snow isn't always the most pleasurable task. Finding the tool that works best for you will make it a little simpler. Choosing an alternative to shoveling snow is also recommended.
Get ready for winter with the ONLY Pet Safe Ice Melt you can trust
Other Ice Melt Products
Safe Thaw
Imagine an ice melt you can put down and never worry about. It won't harm pets, kids and your property. That's Safe Thaw. Unlike anything else on the market, Safe Thaw can change how winter affects our planet.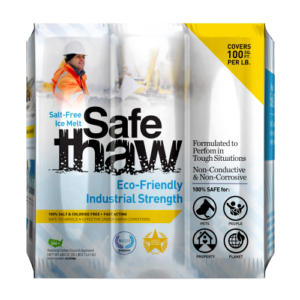 Traction Magic
Stay safe on slippery surfaces with a product that's 100% natural and safe for pets, people, and your property. Use Traction Magic on sidewalks, steps, or as instant traction for your car.