You Might Be Liable For Snow And Ice Removal
The purpose of this article is not to shock or scare you but to warn you against the risk of not removing snow or avoiding ice melt around your property.
We know how costly it can be to let snow sit and melt for too long. It can result in property damage and cost you millions. These costs might not always be covered by your insurance, hence it's important to be careful.
In previous articles, we discussed the problems associated with snow and the effort it takes to remove it, but very few people are aware of the legal issues of not taking care of snow and ice surrounding their property.
It's common to see business owners and homeowners clearing the snow and ice from parking lots, entrances, and pathways during the cold season. They do so not only to make it easier to let visitors find and visit them but also to reduce the risk of liabilities.
Pet And Concrete Safe Ice Melt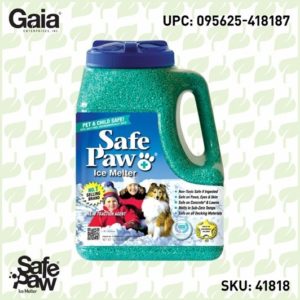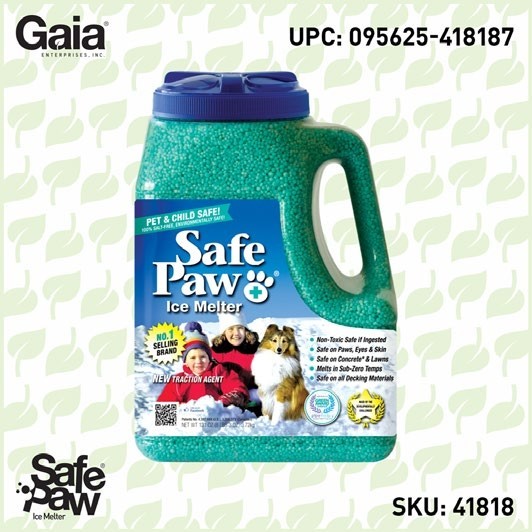 Safe Paw
The Original and the #1 Pet and Child Safe Ice Melt for over 20 years. Guaranteed environmentally safe – will not harm waterways and sensitive wetlands.
It is the responsibility of homeowners to limit dangers not only on their property, but, in some cases, also to public sidewalks adjoining your property.
Governments in some cities have issued fines for property owners who do not clear the snow and ice around their property.
Municipal and county agencies in some regions have created policies asking homeowners to remove snow and ice "within 24 hours of the passing of the snowstorm."
Offenders can be penalized and tickets can be as high as $500. Plus, punishment in some counties also includes jail time (up to 90 days).
Shoveling might sound like a good idea but it might not be enough. Plus, shoveling requires a lot of physical effort. This is why it might be a good idea to go for a reliable ice melter that works on the type of snow covering your area.
There are several ice melter on the market, some are made for soft snow and some work well on hard snow. To be on the safe side, we suggest that you go for Saw Paw ice melter that works on all kinds of snow and is among the most affordable options.
Remember that ice melt that contains salts can be very bad for not just your health but your property as well. While they work, they can be quite damaging and can result in allergic reactions and health issues including digestive problems.
Similarly, they can be bad for concrete, especially concrete that isn't older than a year. Such products can result in cracks and stains.
Solutions To Melt The Ice?
A good way to get rid of ice is to place an ice melter before it snows. Melting the snow and ice directly at the surface is the best option. This process is known as anti-icing as it prevents water from freezing.
The other method involves applying ice melter once snow appears. Called deicing, this technique involves melting frozen water (snow). This technique isn't as efficient as anti-icing, but it still works.
We must mention that laws differ from region to region, but most require property owners to take some kind of action and get rid of snow within a specified period of time.
---
Other Products
Traction Magic
Stay safe on slippery surfaces with a product that's 100% natural and safe for pets, people, and your property. Use Traction Magic on sidewalks, steps, or as instant traction for your car. Made in the USA.
Safe Thaw
Imagine an ice melt you can put down and never worry about. It won't harm animals or children, and it won't damage your property. That's Safe Thaw. Unlike anything else on the market, Safe Thaw can change how winter affects our planet.
---