Winter Safety In Manufacturing Plants – 3 Ways To Stay Safe At Work
November to February are the coldest months of the year, and we are already in the middle. So if you're someone who goes out every day for work or anything else, you need to take precautions for staying healthy in this weather.
Also, if you own a manufacturing plant, you need to ensure that your employees are healthy and safe during these months. The reason is that if they aren't fit, it will affect your business's bottom line.
In this article, we'll talk about some of the safety measures you can take to make your manufacturing plant safe for your employees.
Tip #01: Preventing And Responding To Incidents
Winter is scary as severe storms and snowfall can happen anytime. So it's imperative to have a proper plan in place for your workers who have to face the effects of the winter season. With a plan in place, you'll be able to mitigate incidents and prepare the employees to react quickly if some mishap happens because of the weather.
Tip #02: Use An Ice Melt
After every snowfall, there are chances that the snow will get deposited at some places in your plant, and your workers might work there. That's why you need an ice melt to help you melt the ice as soon as it gets deposited. In fact, you can use an ice melt even before the snowfall. Using an ice melt before a snowfall will not let the ice get deposited.
Once you pour the ice melt on the snow, it will start melting quickly. However, it can also be used after the snowfall. But remember, if you use a bad quality ice melt or rock salt, it can harm your concrete and is also dangerous for humans, pets, and plants. So buy an industrial ice melt that is safe for you, your workers, pets, and the environment.
Safe Thaw is a trusted ice melt entirely safe for pets, children, and the environment. It's easy to use and affordable. Moreover, if you buy in bulk, it won't expire and can be used for years. So if you're looking for an industrial strength ice melt, Safe Thaw should be your first choice. 
Get ready for winter with the ONLY Salt Free Ice Melt you can trust
Tip #03: Have A Winter Emergency Kit
Do your employees need to work on wet or snowy roads? If yes, you should always be ready with a winter emergency kit for any situation. Snowstorms are inevitable, and if something happens to anyone, as the owner, it would be your responsibility to take care of your employees. This is why you should always be prepared. Have a winter emergency kit so that it could give immediate help to anyone who needs it.
To Conclude-
So there were the top 3 ways to stay safe at work and take care of your employees working in your manufacturing plants. Start with a plan, then buy an industrial-strength ice melt, and lastly, have a winter emergency kit at your manufacturing plant.
Other Ice Melt Products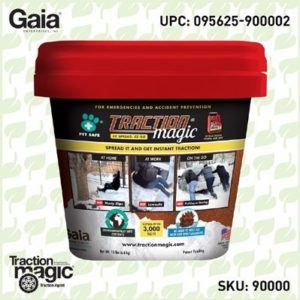 Traction Magic
Stay safe on slippery surfaces with a product that's 100% natural and safe for pets, people, and your property. Use Traction Magic on sidewalks, steps, or as instant traction for your car. Traction Magic provides instant traction on all icy surfaces.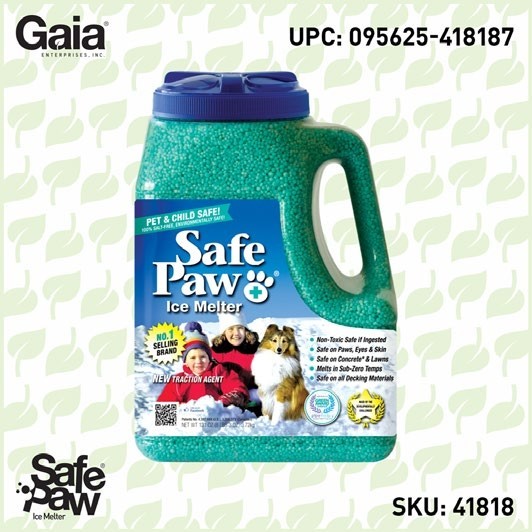 Safe Paw
Imagine an ice melt you can put down and never worry about. It won't harm animals or children, and it won't damage your property. That's Safe Paw. Unlike anything else on the market, Safe Paw can change how winter affects our planet.