The Only Salt And Chloride Free Ice Melt For Business Premises
With winter, the first thing that causes worry is slippery icy surfaces and snow-laden driveways. There is nothing more dangerous than an untreated driveway or sidewalk. If you're a business owner, you have to take care of your customer's and employees' concerns about walking on ice. Slip and fall accidents and damage of property and machinery are common dangers of winter weather. In such times, choosing a safe sala and chloride-free ice melt is of utmost importance.
If you're wondering what melt ice the fastest, then stay with us because in this article, we will share with you everything about ice melt you should know.
Let's take a quick look at a few popular ice melt products available in the market.
Chemical-based Ice Melt
When you're buying an ice melt salt wholesale, you should be careful. Most ice melt in the market is either salt or chemical compounds. You as a responsible business owner must remain mindful of the impact it may have on the environment. Not all ice melt products are safe for your driveway, property, and the environment as they corrode concrete surfaces, leave a residue and harm plants and waterways.
Other Ice Melt Products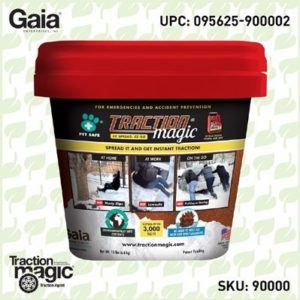 Traction Magic
Stay safe on slippery surfaces with a product that's 100% natural and safe for pets, people, and your property. Use Traction Magic on sidewalks, steps, or as instant traction for your car. Traction Magic provides instant traction on all icy surfaces.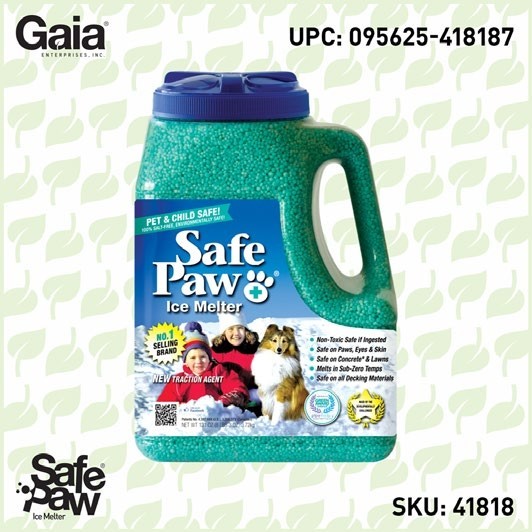 Safe Paw
Imagine an ice melt you can put down and never worry about. It won't harm animals or children, and it won't damage your property. That's Safe Paw. Unlike anything else on the market, Safe Paw can change how winter affects our planet.