Moving To Edmonton? Use This To Melt The Ice
We are expecting a La Niña this winter that will affect the weather across Western Canada. Generally, it brings the colder and snowier winter, especially after the new year, to the Prairie provinces. Edmonton will have more cold and Calgary will have more spells of warmer weather with the warm westerlies breaking through, than would the central part of the province.
For Edmonton, The Old Farmer's Almanac has predicted that Winter temperatures will be above normal in the east and below normal in the west, with the coldest periods in early to mid-December, late December, late January, and late February. Precipitation and snowfall will be above normal, with the snowiest periods in late December and mid-February and from late February into early March.
Safe Ice And Snow Melt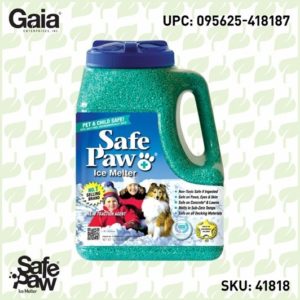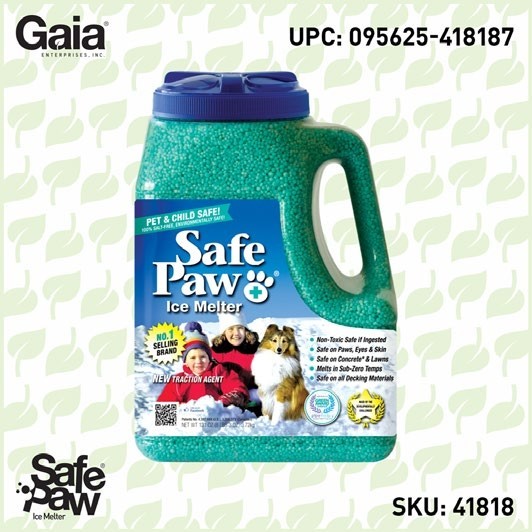 Safe Paw
The Original and the #1 Pet and Child Safe Ice Melt for over 20 years. Guaranteed environmentally safe – will not harm waterways and sensitive wetlands.
If you live here, you already know how Edmonton's fall and winters are. If you're landing in this city from a warmer country/city, this article is for you. I will walk you through all the dos and don'ts of living in Edmonton.
1. Get Ready For The Winter Season
Like an upcoming festival, you have to make some preparations before the first snowfall hits the ground. Some of these include- stocking up your ice melt, checking your driveway and pathways for any cracks, applying sealant, etc.
2. Avoid Using Rock Salt
Many ice melt like Green Gobbler, Paw Thaw are nothing but rock salt. Rock salt is not a safe ice melt and can destroy your facility and harm your pets and children. Rock salt works on exothermic reactions, and the released heat can burn the paws of your pet. It's corrosive to concrete, asphalt, and bricks as well. Salt traces left on the surface causes stains and streaks.
---
Weather Forcast
---
3. Most Ice Melt Are Chemical-Based
Most ice melts are a combination of different chemicals. For example- Safe Step contains Rock salt, magnesium chloride, and other salts, Paw Thaw contains Calcium Magnesium Acetate Salt, Morton Safe contains urea blend, and Uline Ice Melt contains magnesium chloride.
All the above chemicals are harmful to your skin, your pet, facility, garden, and the environment. Chlorine in salt and chemical-based ice melts is a toxic respiratory irritant and can damage your pets' skin, eyes, and membranes.
4. Choose A Chemical-Free Ice Melt
Safe Paw is an eco-friendly ice melt. The main ingredients of this ice melt include carbonyl diamine, urea, and glycol.
This ice melter is pet friendly and is non-toxic, and perfectly safe for humans and dogs, cats. Most important, Safe Paw Ice Melter doesn't hurt or burn our dogs and cats' paws and feet skin. Since it is natural, it doesn't cause harm to pets if ingested in small quantities. It is effective at temperatures up to -2 degrees Fahrenheit.
It doesn't damage brick, concrete, stone, or plants. It also offers better traction on thick ice and helps break the ice layer so that it's easier to shovel.
Lastly, enjoy the snowy and fluffy winter with your family and pets. It's beautiful!
---
Other Products
Traction Magic
Stay safe on slippery surfaces with a product that's 100% natural and safe for pets, people, and your property. Use Traction Magic on sidewalks, steps, or as instant traction for your car. Made in the USA.
Safe Thaw
Imagine an ice melt you can put down and never worry about. It won't harm animals or children, and it won't damage your property. That's Safe Thaw. Unlike anything else on the market, Safe Thaw can change how winter affects our planet.
---