Most Essential Tools To Remove Snow From Your Car
Make a peephole for yourself, not just for yourself. When it comes to snow and ice, you must clean the entire vehicle. It is a tiring task to clean snow from your roof, trunk, and windshield every day. But that snow might come off and provide a hazard for everyone on the road if you drive.
Before you go behind the wheel, take the time to remove everything. While shovels and other metal equipment are used for clearing sidewalks and porches, they can scratch and dent your car if used on it. The safest tool for your vehicle is a snow brush or broom. Fertilizers as ice melt are also becoming a popular choice among car owners. Here are some common tools to remove snow from your car.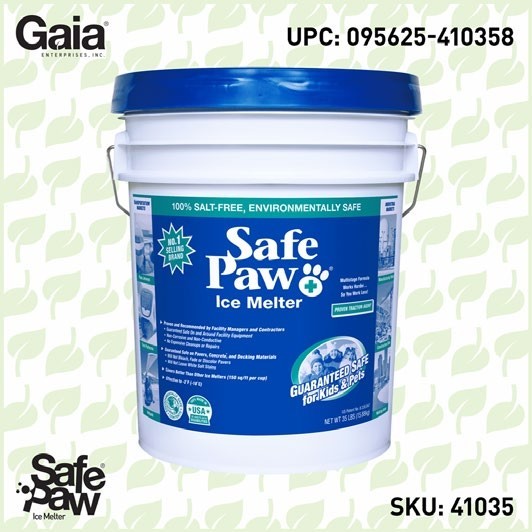 Safe Paw
The Original and the #1 Pet and Child Safe Ice Melt for over 20 years. Guaranteed environmentally safe – will not harm waterways and sensitive wetlands.
Snow Brush
There will almost always be a thin coating of dirt, road salt, or sand underneath. As soon as you drag a brush across it, these particles will enter your paint. The secret to removing snow with any brush is to never let it come into contact with the paint. Keep it at least 1/4 inch away from the surface. You'll be able to remove the majority of the snow while leaving a thin layer behind.
Salt-free Ice Melt
Use a natural and chloride-free ice melt on and around your car for effective snow removal. People use this ice melt to avoid corrosive chemical-based products. Carbonyl diamide with glycol is a popular choice for keeping your vehicle and driveway safe from snow. It will neither cause any rusting of your metal nor damage the paint. Moreover, it also gives you traction from slippery surfaces. It will not damage your pets and plants.
Get ready for winter with the ONLY Pet Safe Ice Melt you can trust
Snow Broom
A soft foam broom, such as this one, can help you remove snow from your paint, but only if you use it correctly. It makes no difference what type of snow broom you are using. If you rub your car's paint directly with them, even the most expensive ones will scratch it. Whether it has bristles or microfiber or foam, it can ruin your paint.
Leaf Blower
If you do not want to come in direct contact with the snow on your car, then a leaf blower is an appropriate option for you. However, there are certain disadvantages to utilizing a leaf blower. The most significant con of blowing snow off your automobile is that it does not always work in heavier weather.
Waxes And Sealants
Waxes and sealants won't protect your paint from scratches from your snow brush. Ceramic coatings may provide a small amount of scratch resistance, but you must still be careful how you treat them.
Get ready for winter with the ONLY Pet Safe Ice Melt you can trust
Conclusion
It's critical to clear your automobile of all snow before driving. Even a small amount of snow might hurt your car's performance and lead to an accident. However, if you work tirelessly to clean snow from your vehicle, you will be well-equipped to keep good visibility on the road. You can use urea snow melt on and around your car. It is a safe way to keep your car and driveway free from snow. When you use fertilizer as ice melt, you can keep your car safe from corrosive chlorides and fulfill your duty towards environmental safety.
Other Ice Melt Products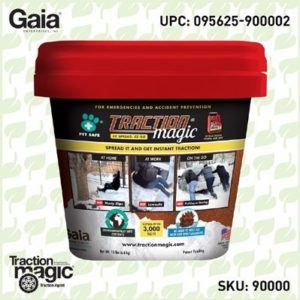 Traction Magic
Stay safe on slippery surfaces with a product that's 100% natural and safe for pets, people, and your property. Use Traction Magic on sidewalks, steps, or as instant traction for your car. Traction Magic provides instant traction on all icy surfaces.
Safe Thaw
Imagine an ice melt you can put down and never worry about. It won't harm animals or children, and it won't damage your property. That's Safe Thaw. Unlike anything else on the market, Safe Thaw can change how winter affects our planet.