How To Melt Ice Faster Than Salt?
We love to try several experiments every year during winter to ensure we can melt ice faster. However, despite ice melt in bulk products, several of us resort to not-so-environment-friendly methods of using salt to clear layers of ice across multiple commercial properties such as retail outlets, shopping malls, parking lots, construction sites, office buildings, and even common pathways.
Ice melt on concrete can be potentially hazardous only if we use one that is not concrete-friendly and overuse it. But besides ice melt, are there any other ways to melt ice faster than salt?
Commercial properties require ice melt in bulk; however, a few small establishments still try to create their in-house solution that can melt ice quicker than salt. For example, you can use more than half a cup of rubbing alcohol along with eleven or twelve drops of dish wash soap and a gallon of water and mix it in a bucket.
Spread the solution liberally over all icy patches and see it melt relatively quicker than ice. Then, after a while, shovel the melted ice away and see your premises as good as new.
Get ready for winter with the ONLY Salt Free Ice Melt you can trust
Shovel With An Aluminum Edge 
Snow shovels help to remove excess snow from any premises. However, if you have a shovel with an aluminum edge, you can scrape through the ice break the surface tension to clear your commercial property off the icy layer too. It is a slightly time-consuming process, and it is another way to melt or remove ice faster than salt.
While this is not a traditional ice melting method; however, rather than using ice melt on concrete, you can spread sand or sawdust liberally all over your premises and build traction. Then, after a while, you can remove the slush and clear your property off of the ice and snow.
Using The Best Ice Melt In The Market 
There is nothing better than using the safest ice melt in the market, which does not cause any environmental damage or pollute the soil. Safe Thaw is one of the best ice melt products in the market that doubles as a traction agent because of its exclusive traction building property. It comprises modified carbonyl diamide crystals that leach a deicing liquid upon contact with any icy surface. Once on the ground, it destabilizes the frozen layer and does not allow water molecules to refreeze.
Get ready for winter with the ONLY Salt Free Ice Melt you can trust
Conclusion 
You can buy as much ice melt in bulk as you wish, but concrete, waterways, or soil is the real deal-breaker to ensure it does not harm your environment. Safe Thaw does not harm the environment in any way and ensures that your customers and employees remain safe at all times. It is the best alternative to salt and melts ice faster and quicker than rock salt.
So, the next time you walk into a home depot store, check out the latest tub or jar of Safe Thaw and purchase your best ice melt right away.
Other Ice Melt Products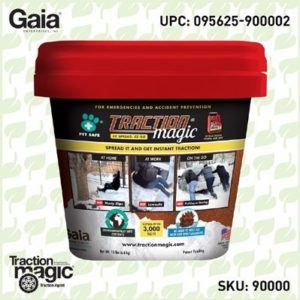 Traction Magic
Stay safe on slippery surfaces with a product that's 100% natural and safe for pets, people, and your property. Use Traction Magic on sidewalks, steps, or as instant traction for your car. Traction Magic provides instant traction on all icy surfaces.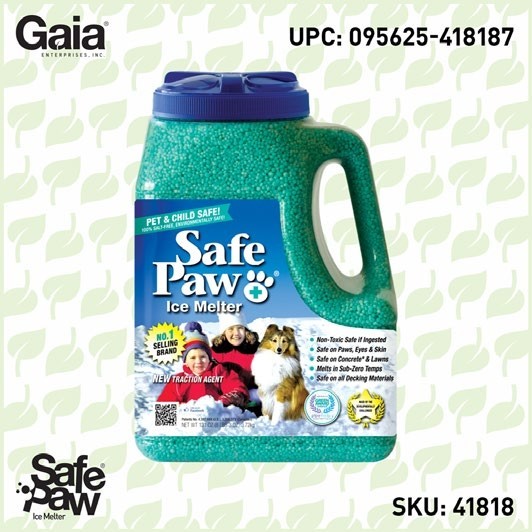 Safe Paw
Imagine an ice melt you can put down and never worry about. It won't harm animals or children, and it won't damage your property. That's Safe Paw. Unlike anything else on the market, Safe Paw can change how winter affects our planet.