How I Protected My Commercial Property From Winter Storm
Commercial property, like residential property, must be prepared for the winter months if it lies in a region where harsh winters are common. Cold weather and winter storms can seriously damage commercial property, necessitating costly repairs and possibly disrupting your operations or lowering footfall. 
Through my experience, I have learned that you need to adequately winterize all properties to safeguard investment and ensure that it is ready for winter activities. My business property winterization tips can assist owners to keep safe their stores, offices, and other facilities throughout the winter months. One of the most vital elements in this preparation is the use of safe industrial ice melt.
Let me tell you more about how I protected my commercial property from the winter storm.
Other Ice Melt Products
Traction Magic
Stay safe on slippery surfaces with a product that's 100% natural and safe for pets, people, and your property. Use Traction Magic on sidewalks, steps, or as instant traction for your car.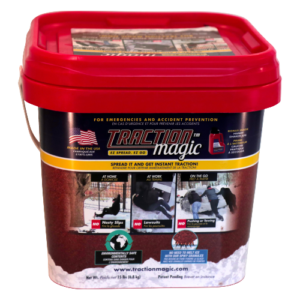 Safe Paw
Pet Safe Ice Melt you can trust. It is 100% natural, biodegradable, eco-friendly ice melt made from volcanic remains. Safe Paw is safe for you, your pet's paws, your property, and the planet.