Hamilton, Don't Make These Mistakes While Choosing Your Ice Melt
Recently, Environment Canada ended a winter weather travel advisory in Hamilton.
Forecasters said they expect total snowfall amounts of five to 10 centimeters, with about 15 centimeters possible.
According to the forecast, the coldest periods in Hamilton will be early to mid-December, late January, and late February. Snowfall will be near normal, with the snowiest periods in early and late December, late January, and late February.
If you're still filling your winter supply of ice melt, you should be careful while making a choice.
Pet Friendly Ice Melt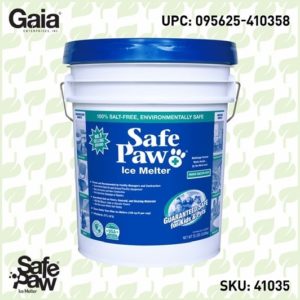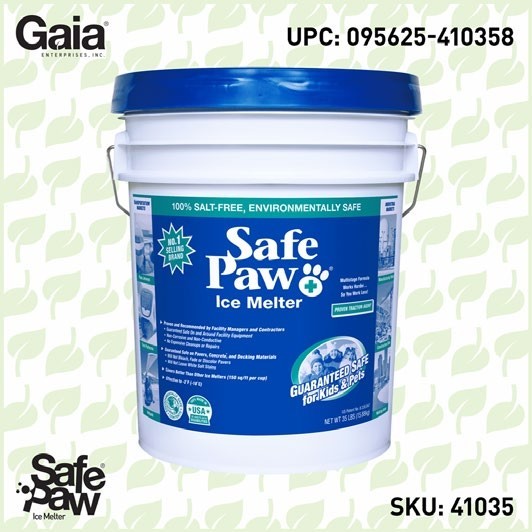 Safe Paw
The Original and the #1 Pet and Child Safe Ice Melt for over 20 years. Guaranteed environmentally safe – will not harm waterways and sensitive wetlands.
Here Are 7 Things You Must Check Before Buying An Ice Melt –
1. Non-toxic & Chemical-free –
Before buying an ice-melt, make sure that it is non-toxic and chemical-free. Rock salt and common ice melting salts have chloride in their blend. These chemicals are harmful to us and our pets. They burn the paws of our four-legged friends and also corrode the driveways and pathways.
2. Able To Prevent Ice & Snow From Sticking –
A good ice melt also works as pre-treatment. Few ice melt can prevent ice from sticking to surfaces for up to three days of using it, making shoveling a much easier task.
3. Able To Prevent Freeze-thaw Cycle: –
Apart from being a pet-friendly ice melter, your ice melt should be able to prevent the freeze-thaw cycle as well. If you want to preserve your concrete and extend its lifespan, you need an ice melt product that will keep melted ice in a liquid state for a longer duration. It means that ice melt will not refreeze as easily or as often, thus preventing the freeze-thaw cycle.
4. Pet Friendly –
If you're a parent of a lovely pet, you might be looking for a pet-friendly ice melt. Some of the best products you have heard are not safe to use. Most of them are chloride-based and not safe for pets. They may cause problems like skin irritation, eyes, nose and lung burning, and nausea if ingested. Fortunately, there are safe, non-toxic, and chemical-free ice melt solutions available in the market to make your winters safe and unpolluted.
5. Non-corrosive –
Rock salt and chlorine-based ice melt are extremely corrosive and damage your concrete, driveway, and landscape. Salt-based ice melter also erodes soil, kill plants, burn grasses, and poison birds.
---
Weather Forcast
---
Rock Salt And Chemical Ice Melt Alternative: An Ice Melt With Natural Ingredients –
One of the main and common culprits in all the above cases is the chlorine constituent in their blend. Therefore, you need an ice melt made with some natural ingredient and does not harm your pets, driveways, roofs, plants, and steps.
There are ice melt that are salt-free and chemical-free compounds and are composed of natural ingredients. Since these are salt-free, acetate-free, and chlorine-free compounds they are pet-friendly ice melt. Moreover, they are non-corrosive and keep your pavement safe and flakes free. Nothing is more delicate than your kids and pet. And if it is safe to use around them, it's definitely safe for your deck, driveway, steps, and roofs.
---
Other Products
Traction Magic
Stay safe on slippery surfaces with a product that's 100% natural and safe for pets, people, and your property. Use Traction Magic on sidewalks, steps, or as instant traction for your car. Made in the USA.
Safe Thaw
Imagine an ice melt you can put down and never worry about. It won't harm animals or children, and it won't damage your property. That's Safe Thaw. Unlike anything else on the market, Safe Thaw can change how winter affects our planet.
---