Do THIS To Prevent Slip And Fall In Your Facility Area
Every year about 2000 people die, and over 135,000 people get injured because of car accidents on snow-covered roads. But here's a fact, it's not just the roads where people get hurt because of the snow; it can also be your facility area. As a business owner, it's your responsibility to take care of your employees, which includes maintaining your facility. But to do it, especially when winter is already here? 
Read this article to explore the top ways of preventing slips and falls in your facility area.
Tip #01: Regular Housekeeping
Good housekeeping is essential. If there's no good housekeeping, there's no safety. If your facility's housekeeping process is poor, the chances of accidents are higher, especially during the winter season. However, if the housekeeping habits are good and the facility is well-maintained and clean, the chances of accidents are meager.
To have good housekeeping in place, make sure you have a good housekeeping team in place, and you have assigned the right job to the right person.
Tip #02: Use a Good Ice Melting Solution
In winter, snowfalls are a very common thing and are also inevitable. What is unavoidable here are accidents caused because of snow. Your organization's facility can easily get covered with snow and ice, and if anyone slips there and falls, the results can be hazardous. Now what you can do as the supervisor is to use an ice melt that can help the snowmelt in the shortest period.
While there are other ways of melting ice, using an ice melt is easy, affordable, and doesn't require a lot of manual work like shoveling. You can easily buy wholesale ice melt as it doesn't expire and can be used for years. 
Get ready for winter with the ONLY Salt Free Ice Melt you can trust
Also, there are many ice melts out there, but you need to choose the one that is-
Safe for people, pets, and plants.
Safe on all surfaces.
Non-corrosive and non-conductive.
Safe Thaw is one of such ice melts with all the qualities mentioned above and is still very affordable. 
Tip #03: Repair Damaged Floors
Just like any other concrete surface, your facility surface can also get damaged, and if you don't repair it as soon as possible, it can lead to slips and falls, especially after a snow storm. So the best idea here is to fix the facility as soon as any kind of damage happens.
To Conclude-
So these were the top three tips to help you prevent slips and falls in your facility during the winter season. Remember to buy wholesale ice melt so that you don't have to buy it again and again. Also, refer to an ice melt comparison chart to check which ice melt is the best option for you. However, if you don't want to go through all that hassle and want to have the best ice melt, Safe Thaw is the best in the industry.
Other Ice Melt Products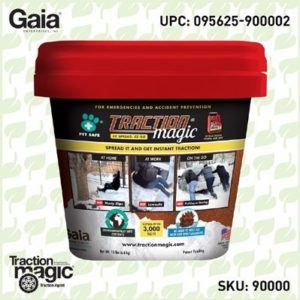 Traction Magic
Stay safe on slippery surfaces with a product that's 100% natural and safe for pets, people, and your property. Use Traction Magic on sidewalks, steps, or as instant traction for your car. Traction Magic provides instant traction on all icy surfaces.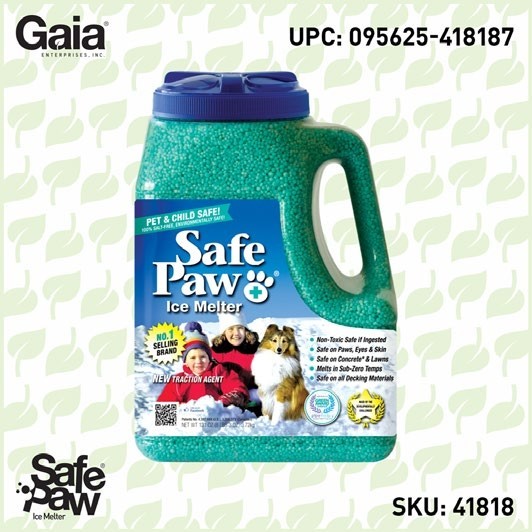 Safe Paw
Imagine an ice melt you can put down and never worry about. It won't harm animals or children, and it won't damage your property. That's Safe Paw. Unlike anything else on the market, Safe Paw can change how winter affects our planet.