Commercial Ice Melt How To Use It
Winter months mean not only ice and snow but icy sidewalks and slick parking lots also. The last thing you want to do in the dark and chilly months of winter is shovel ice and snow from your driveway or walkway. Preparing your business for the winter doesn't have to cost a fortune if you plan and buy the right ice melt wholesale.
Here are the ways to use your commercial ice melt effectively.
Get started as soon as possible:
Don't wait for the weather to deteriorate before purchasing ice melt for your business. The longer you delay, the more difficult it will be to locate what you require to keep the property secure.
If you buy wholesale ice melt in advance and don't plan on using it right away, you can store it in an airtight container.
Choose the right product:
When it comes to ice melt, quality is also crucial. In most cases, only a few ounces of ice melt is required per square yard.
Some ice melt products aren't safe for concrete, while others aren't good for plants. You'll want an ice melt that blends in with your commercial property's landscaping. For business facilities with a lot of metal equipment, ice melt intended to protect concrete and metal assets work best.
When using the ice melt, keep in mind any automobiles or other moveable objects on the premises. Furthermore, if you have a property where children or dogs frequent, you'll need ice melt that isn't harmful to them. 
Use it the correct way:
You should know how to use ice melt and when to use it. Surfaces should ideally be pretreated with ice melt. Preventing ice buildup rather than attempting to deal with it after the fact will help keep your commercial property safe.
Follow the manufacturer's instructions carefully, regardless of the type of ice melt you use. The ice melt specifies where and how it can be used most successfully. Also, be on the lookout for cautions and pay attention to them.
Get ready for winter with the ONLY Salt Free Ice Melt you can trust
Prevent tracking of ice melt inside your building
Ice melt, if allowed to get inside a facility, can destroy floors, create hazards, and be an eyesore. To avoid it, install matting both outside and inside the door. It will allow individuals to remove dirt and ice melt from their shoes before tracking it deeper into the facility.
Storing your wholesale ice melt
If you have any leftover product after you've used it, seal it and store it away from sunlight and moisture. Many varieties of ice melt absorb moisture from the air if left exposed. The ice melt can also become brittle as a result of exposure to air and sunlight. 
Conclusion
At any commercial facility, ice melt is a vital aspect of winter safety. Begin by purchasing a reliable brand from a trusted source. Choosing the wrong ice melt may lead to excessive use of the product, resulting in a waste of money and time.
Other Ice Melt Products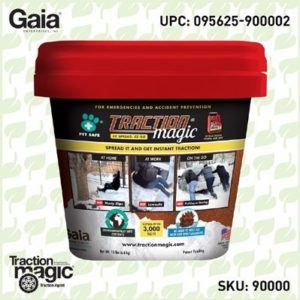 Traction Magic
Stay safe on slippery surfaces with a product that's 100% natural and safe for pets, people, and your property. Use Traction Magic on sidewalks, steps, or as instant traction for your car. Traction Magic provides instant traction on all icy surfaces.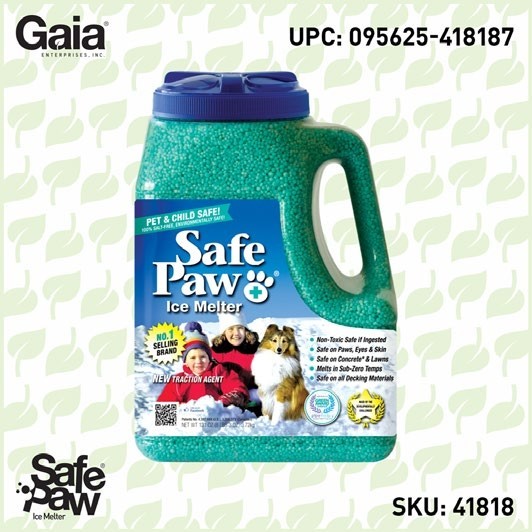 Safe Paw
Imagine an ice melt you can put down and never worry about. It won't harm animals or children, and it won't damage your property. That's Safe Paw. Unlike anything else on the market, Safe Paw can change how winter affects our planet.