5 Ways Of Winterizing Your Car
Now that winters are here; people have started preparing for the snow. But wait, have you prepared your car for the same? Like humans, cars, too, need some protection against the scary effects of snowfalls. 
In this article, we've shared some tips for winterizing your car and making sure that you and your family are safe driving that car amid a heavy snowfall even.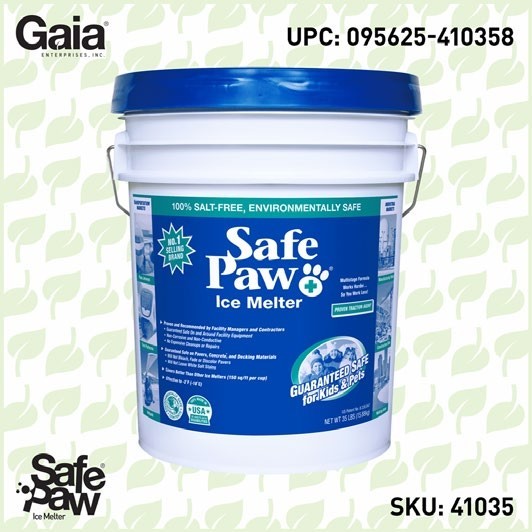 Safe Paw
The Original and the #1 Pet and Child Safe Ice Melt for over 20 years. Guaranteed environmentally safe – will not harm waterways and sensitive wetlands.
Tips For Winterizing Your Car
1. Get it Services First
So before the snow falls start to happen, you need to get it serviced first.
Battery: With the temperature decreasing, batteries start to discharge very quickly, which will take more time to start the car. So if it has problems make sure you get it services so that it doesn't worsen.
Cooling System: Ask your technician to recommend the correct antifreeze and coolant-to-water ratio to prevent corrosion and freezing.
Brake Pads: While the cold weather doesn't affect the brake pads, it's still a good idea to get it checked.
2. Try Winter Tires
As the name suggests, winter tires are specifically designed for winters. While there are many all-season tires, they won't give you as much protection as winter tires will in the winter season. Using winter tires will ensure that the rubber tires don't harden because of the constantly decreasing temperature.
3. Maintain The Right Tire Pressure
A decrease in temperature leads to a reduction in the tire pressure, which means you need to get the tire pressure checked more often and refilled.
4. Get Winter Wipers
Such wipers come along with rubber that doesn't let the ice get deposited on the blades. However, make sure that you remove those before the next season arrives. This is because the winter wipers are heavier than the other ones. They will increase the load on the wiper motor.
5. Keep The Gas Level At Least Half Full
You may not be aware of this, but the fact is you need to fill up your gas tank more in winter than in any other season. Why? This is because a full gas tank will reduce condensation, which will prevent gas line freeze-ups. Also, if you ever get stuck somewhere inside the car, your engine is the only way to keep it warm around you.
So now you know how to winterize your car and get it ready for the harsh effects of the winter season. But here's something else that you need, you need a good ice melt that can help you remove the snow from your driveway. Now, if you're thinking, will fertilizer melt ice? While it will, it's not good to use. It has its side effects. Another very common question– is rock salt poisonous to humans. Well, it's not, but it is definitely not a good option too. Use an ice melt that is safe for humans, pets, and the environment.
SafePaw is one of the best ice melts out there, which is safe to use and doesn't come with any side effects.
Get ready for winter with the ONLY Pet Safe Ice Melt you can trust
To Conclude
So this was all about winters and your car plus driveway protection. Now don't keep thinking about will fertilizer melt ice; instead, invest in a good ice melt. 
Get ready for winter with the ONLY Pet Safe Ice Melt you can trust
Other Ice Melt Products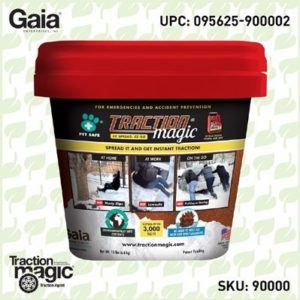 Traction Magic
Stay safe on slippery surfaces with a product that's 100% natural and safe for pets, people, and your property. Use Traction Magic on sidewalks, steps, or as instant traction for your car. Traction Magic provides instant traction on all icy surfaces.
Safe Thaw
Imagine an ice melt you can put down and never worry about. It won't harm animals or children, and it won't damage your property. That's Safe Thaw. Unlike anything else on the market, Safe Thaw can change how winter affects our planet.